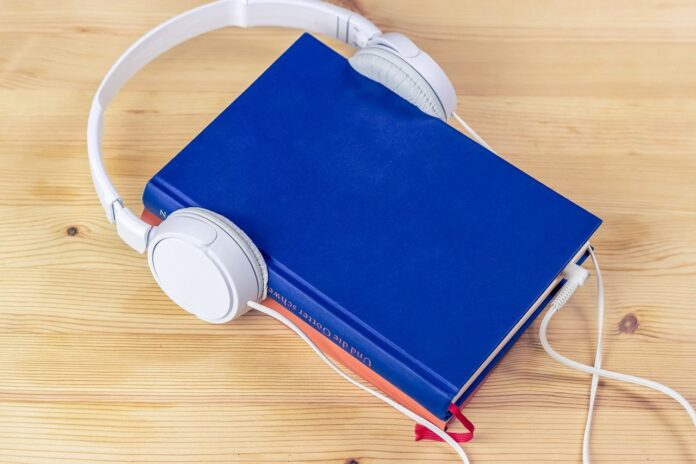 Audiobooks are audio recordings of a book's text that you listen to instead of reading. Audiobooks might be word-for-word transcripts or abbreviated versions of novels. Any smartphone, tablet, computer, home speaker, or in-car entertainment system may play audiobooks.
Audiobooks are often bought and downloaded in the same manner that digital music and video are. They may also be downloaded free from public domain sites, internet bookshops or the best audiobook service agency. You only need a library card to download audiobooks from most public library systems. Even Spotify has a section devoted to audiobooks.
How Can You Listen to an Audiobook?
Audio books may be played on a broad range of consumer electronic devices, including phones, tablets, and computers—basically, any device that supports streaming audio.
Audiobooks are generally available in one of the following audio formats when purchased or downloaded from the internet:
MP3
World Music Awards (WMA) (Windows Media Audio)
AAC (Advanced Audio Coding)
The majority of media players are capable of playing any of these file formats.
Audiobooks are available for free and for a fee on various websites and applications. Here are a few examples:
Apple Books: Audiobooks are available for download via the Apple Books app and store for iOS and macOS devices.
com: While individual audiobooks may be purchased, Audible also offers a monthly membership service that includes one free audiobook download each month. To listen on a mobile device, download the Audible app for Android or iOS.
com: This website provides unrestricted access to thousands of audiobooks for download. The first month is free on this premium site.
Project Gutenberg: This website is well-known for its hundreds of free public-domain books. Its increasing library of human-read audiobooks, which may be accessible through the internet, is less prominent.
Downpour: A commercial audiobook website that sells individual audiobooks and, if you choose, a monthly membership.
Barnes & Noble Audiobooks: Barnes & Noble's audiobook website has many audiobooks to choose from.
OverDrive: An app that allows you to borrow thousands of audiobooks from over 30,000 libraries in your area.
What are the advantages of an audiobook?
Audiobooks are immersive, informative, instructional, amusing, and ideal for those with and without much free time.
Audiobooks can improve the literacy of young readers and those for whom English is a second language by changing how we listen, read, and learn.
The most significant benefit is the lower cost. Many internet providers charge a fee for audiobooks. Audiobooks can be streamed or checked out for free at the library. Regularly listening to audiobooks has several advantages, including:
You can listen to an audiobook on your smartphone from anywhere. You may also use your computer or a smart speaker to listen.
Listen to a book being read to you. The narrators of audiobooks are amazing and dynamic!
Incorporate additional reading into your daily routine. Even if you still prefer reading books, audiobooks allow you to listen when you cannot read, such as when driving.
Listen while at the gym, walking the dog, doing chores, gardening, or waiting in line at the supermarket.
In the dim light. You can't read in the dark, but you can easily listen to a book.
Pick up a new language. Listen to an audiobook in the language you're learning. It's a fantastic method to put your unique talent to the test.
If handling a book causes discomfort, listen to an audiobook instead.
Quality time with your family. When you're driving with the kids, listen to an audiobook. It's a fantastic method to spread the word about a book.
Audiobooks are a terrific method to appreciate literature if you or one of your children has dyslexia. Listen to the audiobook while reading the printed book for reading assignments.
Create your audiobook from PDFs in a Few Hours
Audiobooks are becoming increasingly popular for a variety of reasons. It is beneficial for individuals who are too busy to read and those with a reading problem or visual impairment. Users may transform written documents, including PDF files, into voice with only a few clicks using speech-to-text software. Despite advancements in speech-to-text technology in e-readers and smartphones, no device has yet developed a solution for imported PDFs.
Convert Online
Step 1 :
Use online speech-to-text software to convert the PDF. You may convert text files from any computer using free Web-based services like vozMe, Zamzar, YaKiToMe!, and Spoken Text. Converting brief text files may be done using this option.
Step2:
Make changes to the audio file. Follow the instructions on the browser. Most apps provide you with the choice of selecting a male or female voice. If you're asked to choose a file output type, choose "MP3." Because MP3s are tiny and compatible with most computers and portable devices, they are useful audio files.
Step3:
The converted file should be saved to your computer or a portable device. Some apps let you immediately download the MP3 file, while others, like Zamzar, will email it. If you have an Apple product, you can drag and drop the audio file onto a portable device, or you may use iTunes to export the file.
Converting on a Computer
Step1:
On your PC, install speech-to-text software. Web-based solutions are less intelligent than programs like NaturalReader, Audio Book Creator, Lexiflow, and Text2Go. Some of them can even work in more than one language. To convert long and complicated text files, use this option.
Step2:
Run the application. To convert your file, follow the steps. More choices, such as voice speed and accent, are available with installed apps. You may modify the audiobook with programs like Text2Go by splitting it into chapters and adding cover art.
Step3:
The converted file should be saved to your PC or mobile device. If you have an Apple product, you can drag and drop the audio file onto a portable device, or you may use iTunes to export the file.