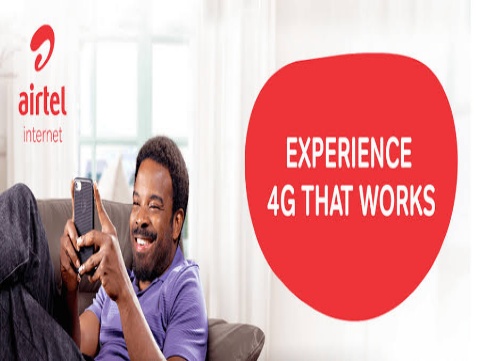 Airtel Nigeria, has landed itself in 3rd position, next to Glo as its number of voice subscribers meets a steep decline between December 2019 to January 2020.
According to NCC statistics, MTN growth put at 0.11 per cent in Q3 moved up to 5.26 per cent as at December 2019, while Globacom, fell from 5.62 per cent to 5.06 per cent. Airtel also fell woefully from 6.49 per cent to 2.61 per cent within the same period.
Major reason for the fall by further analysis of the statistics showed that in the whole of 2019, Airtel was mostly affected with about 49, 867 subscribers porting to other networks in search of quality service.
However, Airtel Nigeria occupied second place, next to MTN as data subscribers increased to 35.5 million in January from 34.5 million. An indication that the use of Nigerian actors for its commercials isn't a completely bad idea after all.
The company is known to put out interesting, captivating commercials that resonate with Nigerians cultural leanings while using some popular actors to appeal to her populace.
Airtel's paraded 4G is still a far cry from reality to its subscribers as many of them complain bitterly about poor network, GLO isn't an exception.
Meanwhile, based on the latest report by the NCC, 9mobile is now the highest loser, with its subscriber base declining by over 484,000 in January alone.
MTN continues to lead both in data and voice subscription. Also an indication that good and quality service will always outweigh marketing concepts and strategies in the end.
The leading telco made a test run of its proposed 5G network in specific states in Nigeria, last year!
What do you think, Is Nigeria ready for 5G?