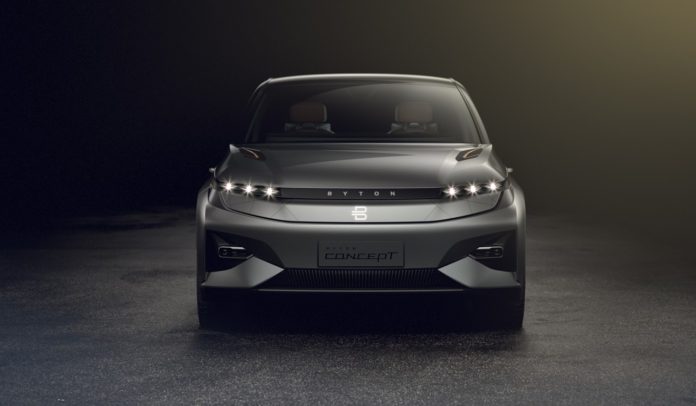 CES 2018 has begun in Las Vegas and companies, both small and mighty, are showing their ingenuity and experience. Great products are already mesmerizing visitors at the arena. These products may soon find themselves on the market according to public demand. Below are a few of them:
Sniffy Market will let you smell products as you shop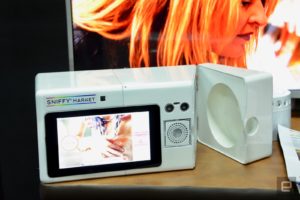 Imagine you get into a super store and you are able to perceive the smell of things, like perfumes, spices etc. before buying them. This is exactly what this device does. Tap on the product on the screen and the odour or fragrance pours out into your nose. What a way to perceive before buying.
Toyota mobility service concept vehicle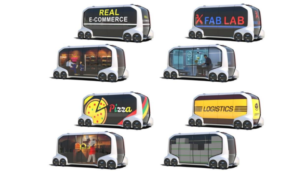 Toyota just launched a new mobility service car that is fully autonomous, on a platform for ride sharing and hailing. The new 'e-Palette' concept car looks like a small shuttle, with a modular interior that can be changed depending on whether it's used for ride-hailing, small cargo transport and on-demand delivery, or any other mobility uses. The e-Palette is intended to begin testing for potential market feasibility in the U.S. in the early 2020s, and will also hopefully be in use at the Tokyo Games in 2020, according to the carmaker. It includes Toyota's autonomous driving software and is a fully electric battery vehicle. Techcrunch said.
Google to launch smart display with Google assistant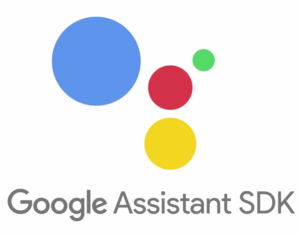 Google is to launch a smart display with LG, Lenovo, JBL, and Sony. This is the first time the company is making its foray into smart display. The display will include Google assistant. This means you will literally talk to the television and it will carry out your instructions. This product will be available later this year.
China's model x version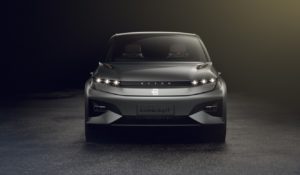 Byton, a Chinese-backed electric car start-up, plans to challenge Tesla  in the US with a mid-sized SUV that features Amazon's voice assistant Alexa and a 49-inch, edge-to-edge dashboard display.The company says it is the first "smart intuitive vehicle" and a digital living room on wheels, and it will cost about 40 percent less than a Tesla Model X. Byton, led by former BMW executive Carsten Breitfeld and Infiniti China head Daniel Kirchert, unveiled the concept SUV at the Consumer Electronics Show (CES) in Las Vegas on Sunday.The model will go into production and sale next year in China, and hit American and European markets a year later.