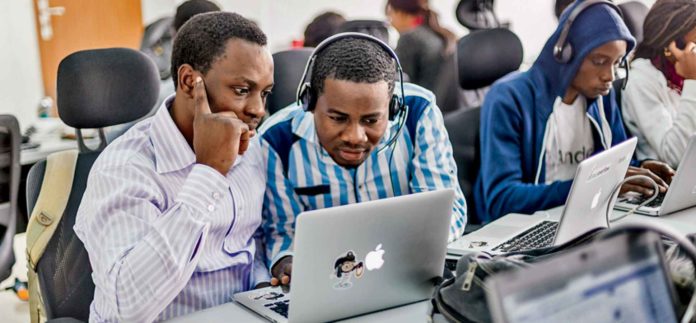 More skilful unemployed youths are soon to hit the streets of Nigeria as Andela laysoff its junior to middle-level developers.
Andela, a talent development and job connections company has recently released a memo of its plan to further downsize the company to rid-off more staff. The company which underwent a similar exercise last year when it laid off 400 junior developers on the basis of insufficient jobs placements is about to repeat the same process soon. Although it didn't say how many developers will be laid-off this time, but one striking thing is that mid-level developers will also be affected.
Due to its immediate challenges, the software engineering company has had to modify its business model to focus on recruiting only experienced (senior) developers for its customers like Facebook, Google etc
What becomes the fate of Andela's junior to middle-level developers?
Andela's modus-operandi, prior to its ordeal, was to recruit interested developers, train them for a period of 6 months, pay them a certain stipends while on training and outsource them to jobs when they're done.
However, interns were expected to sign a contract of four years with the company, and were not to leave until the contract ends. But, if for some reasons, they had to terminate the contract before time, they were expected to pay $20,000 to Andela.
Andela seems to have modified its Modus-Operandi to suit its present situation. Going by the memo released on Wednesday, interns can now apply for Andela's voluntary exit program and not be fined.
Andela's voluntary exit program is an exit strategy created by the company to carter for redundancy.
Developers who may find themselves in this category can apply for the exit program for which the company would either accept or reject their applications.
If accepted, the developer will be entitled to some favorable leave package to include:
—Prorated (or proportional) March pay
—1-month pay
—Accrued benefits
—15 days per year of service plus 1.5-month ex gratia (in accordance with Kenyan law)
—3-month medical cover
—Accrued "Fellow" savings payout
—Placement support
And if rejected, the company says, it's due to certain reasons as reported by weetracker;
First, if the developer may soon be placed in the near future, then their application may be rejected. Another reason for rejection is if the developer fails to meet the exit criteria.
The application for the program, according to the memo, is expected to be made on or before March 13th and responses will be received between March 13 or March 17
However, for those who refuse to apply for the self-same exit program, and the company happens to lay them off, the memo says, they will have a less favorable package.
So, choose your devil!