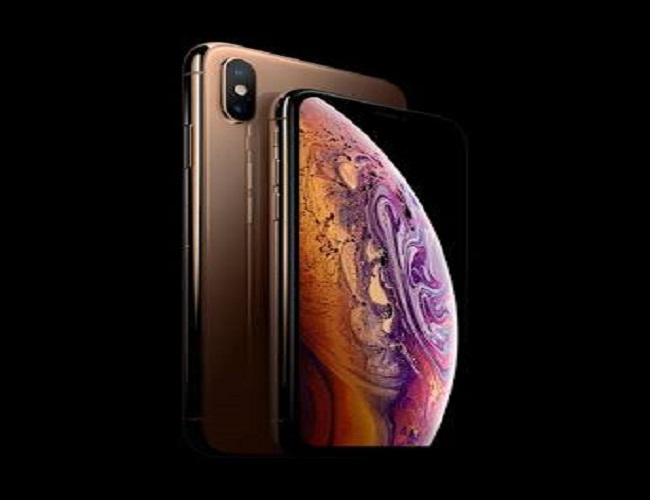 Meet Apple's new flagship phones – iPhone XS, XS Max and a lower-priced version called iPhone Xr, which Apple announced at an event on Wednesday.
The long awaited event which heralded heavy rumors, turned out true on Wednesday as Apple announced 3 new iPhones.
The new iPhone XS and XS Max do have similarities but however, a few variations too. Now lets take a look at them.
Similarities between iPhone XS and XS Max:
They both have a gold finish phone body.
They both are waterproof and dustproof
They both have them A12 Bionic chip (7 nonameter chip)
They both have an OLED Super Retina Display
They both have a 6-core CPU, 4-core GPU and an 8-Core dedicated machine learning (AI).
Both new cameras have "Smart" HDR with zero shutter lag. Apple claims.
They Both support Apple's True Tone display, and support Dolby vision and HDR10.
They both come with dual-SIM support.
They both have wireless charging, FaceID, Animoji.
They both use iOS 12 mobile software.
A few variations of the iPhone XS and XS Max are:
Size : iPhone XS has a 5.8-inch OLED display while iPhone XS Max has a 6.5-inch OLED built with a newly-formulated, stronger glass.
Battery: iPhone XS battery life is said to be slightly improved by 30 minutes while iPhone XS Max is improved by an hour and half more. Apple claims.
Price : iPhone XS starts at $999 while XS Max starts at $1,099.
However, iPhone XS and XS Max are not very distinctive from the iPhone X. They share similarities in terms of Storage capacity, Camera, Video Capture and Connector.
The iPhone Xr will be discussed in a separate article.
iPhone XS and iPhone XS Max would go on sale in less than 48 hours and become available on Friday September 21.
Now a simple test. How do you pronounce the iPhone XS? A- Excess B- Exs