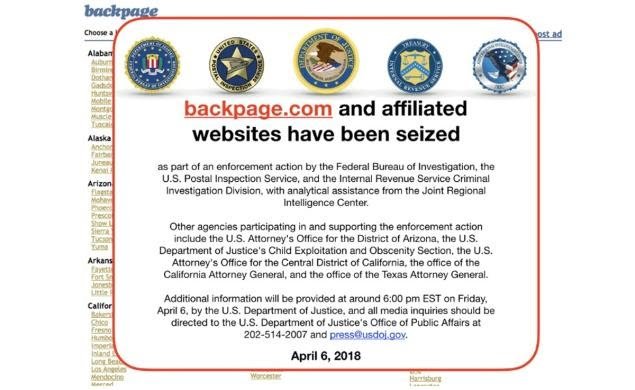 One of the world's largest classified ads company Backpage.com, has been seized and disabled by the federal government (US).
Backpage.com did not go down alone but with all affiliated websites. This enforcement action was carried out by the federal Bureau of Investigation, the US Postal Inspection Service and the Internal Revenue Service Criminal Investigation Division, with analytical assistance from the Joint Regional Intelligence Centre.
The company which supposedly offers classified listings for a wide variety of products and services including job listings and real estate was confirmed to be involved in pimping, sex trafficking and money laundering charges many times, playing host to sex and child trafficking, hence the actions taken against it.
Furthermore, the FBI also raided the home of Backpage co-founder, Michael Larcey, according to a report by Arizona CBS affiliate.