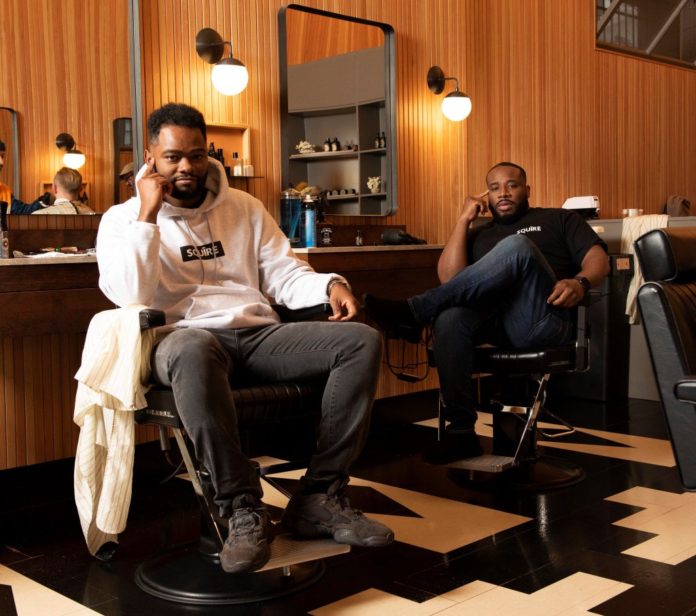 SQUIRE barbershop app raises $8 million in their first round of venture capital financing.
Co-founders Dave Salvant and Songe LaRon are two Black entrepreneurs who set out to find solutions to underlying challenges associated with searching out good barbering shops in the area.
"Millions of men need haircuts daily and are looking to find the right barbershop, but the process is usually unnecessarily hard and time consuming," said Salvant in an interview with Forbes.
Their idea of "Squire Barbershop app" was founded in 2015 to connect barbers and customers. "SQUIRE lets you locate a barber, schedule your appointment and pay from anywhere you are, now making the process quick and convenient," continued Salvant.
Through SQUIRE, individuals can find barbershops in their area, read customer reviews, schedule an appointment and also pay for their services. The app also forms as a medium for barbers to promote their brands as well as sell their products.
However, besides barbering business, the app's directory houses a wide range of high-end and small locally owned business.
The app was launched in New York and expanded in 28 cities across San Francisco, Atlanta and Los Angeles. Since its inception, there have been $100 million in transactions processed through the app. The fundraising round was led by Trinity Ventures.
There is enough grounds to plough on the App, hence the plan on putting the money raised towards marketing and hiring engineers to work on the app's infrastructure. "In talking to customers, we realized there was a lot of opportunity to build value in a backend management system," LaRon said in a statement, according to TechCrunch.
According to TechCrunch, the start-up is clear about its business model, Squire has a tiered business model that ranges from $30 per month to $250 per month, depending on the size and needs of the barbershop. Its basic plan includes features like booking capabilities and reports while the complete plan features all of that plus a custom app, support for multiple locations, loyalty rewards and a wait list.
According to Statista, the barber industry is expected to be valued at $26 billion by next year.