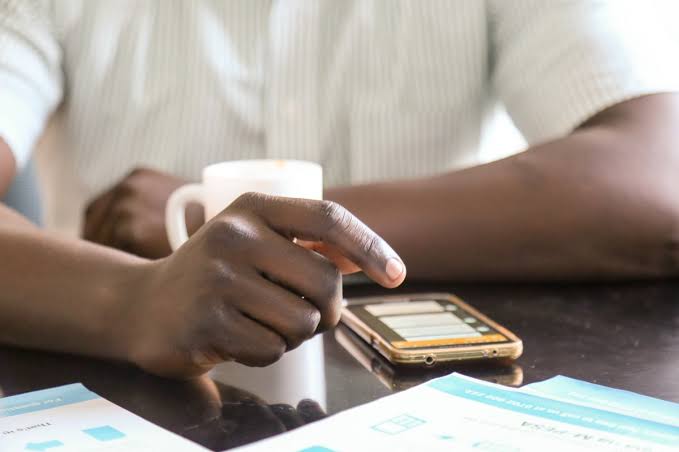 The Nigeria loan system is an illusion of truth; Over the years, banks in Nigeria have constantly given false impressions to the public through print, electronic, and social media platforms (advertisements, billboards, text messages) of possible access to credit facilities in the institutions while placing premium on SMEs.
Contrary to their claims, access to credit loans has always been tricky in Nigeria. SMEs who need this credit loan services have been denied countless times on the premise of collateral. As such, so many great commercial ideas are lost and frustrated in the whole mix.
Rising unemployment, meager salaries, and poverty in the country have also caused people turning to soft loans to meet needs pending "payday"
Loans are needed in very critical situations of life, business etc, which is largely the responsibility of financial institutions (Banks) to provide for, irrespective of the frivolities surrounding loan repayment.
But, obviously, the traditional lending system has failed the common man. Little wonder credit cards are rarely issued to individual account holders. With many banks choosing the risk-free business of buying Treasury Bills or lending to the big players.
On the flip side, the digital lending system seems to be the life saver.
About 12 tech-enabled lenders such as PayLater (Carbon), Zedvance, Branch, PalmCredit, OKash, kwikmoney etc in the country offer loan services to the public without any form of security.
How it works
It's primary a straight forward process, although it varies across platforms.
— Download the digital lending app of your choice (some digital lenders offer the use of USSD codes)
— Install it on your device
— provide your account number and card details
— use platform to perform borrowing transaction without documentations or collateral
Most digital lenders offer rates between 3%- 21% for loans under 60 days. 
How would digital lenders handle defaulters?
All digital lenders have algorithms that help them assess the credit risk of individual loaners.
The new crop of tech-enabled lenders use a range of data-led approaches that often combine machine learning and risk assessment based on personal data, and of course GPS
Personal data include access to your phone call log to find out frequently dialed contacts, SMS records; this is to enable them reach out to your closest circle via text or call asking them to remind you without necessarily revealing that you have a loan.
"What we are doing is looking at your data and figuring out who is close to you, so that we can influence them to talk to you. If you see the messages, we don't say: "this person has a loan", that's an invasion of privacy. 
We just say we're trying to reach them, please tell them to call us. It's not coming from us, it's coming from a bank, so they know, this is a serious thing." said Ekechi Nwokah, the Managing Director of Mines (Kwikmoney's parent company).
However, if defaulters insist on not paying back the loan collected, lenders can find a bit of hope in CBN's new regulations regarding loan defaulters issued Oct 3; CBN granted Deposit Money Banks the approval to debit bank accounts belonging to loan defaulters across all banks in the country.
This control measures enacted by CBN will further boost digital loan services in Nigeria.
What do you think 🤔?