The pin feature has remained an effective tool on Social Media owing to the fact that they give priority, relevance and emphasis to a particular post, tweet or as the case may be.
A pinned post is a status update that you manually select to stay at the top of your timeline, meaning it will not slip down the timeline as you continue to add other posts to your page.
For the past 6 years, the Social Media giant, Facebook has implemented this feature in its group in which case just a single post could be pinned at a time.
About 6 years later, precisely today, Facebook released an update saying "Pinned posts are now Announcement". Although Facebook didn't give any reasons for the change of name, it noted that unlike the pinned post, "Announcement" can now feature multiple posts as Announcements.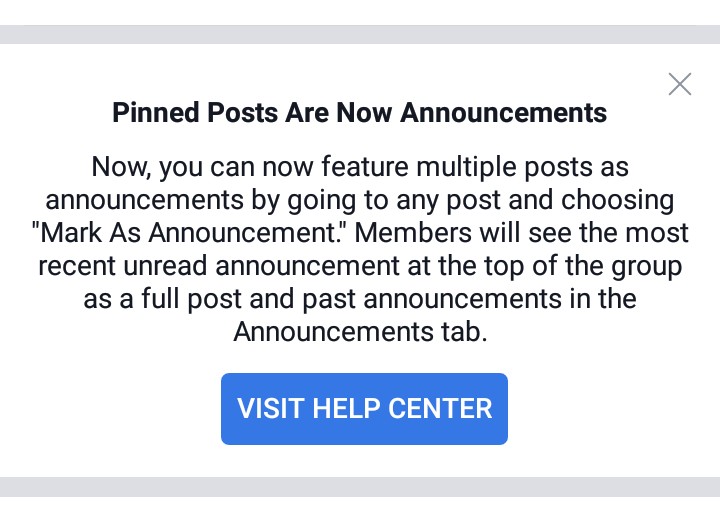 Group Admins or users are to select multiple posts of their choice and choose "Mark As Announcements". And members will see the most recent unread Announcements at the top of the group as a full post and past announcements will be in the announcement tab.