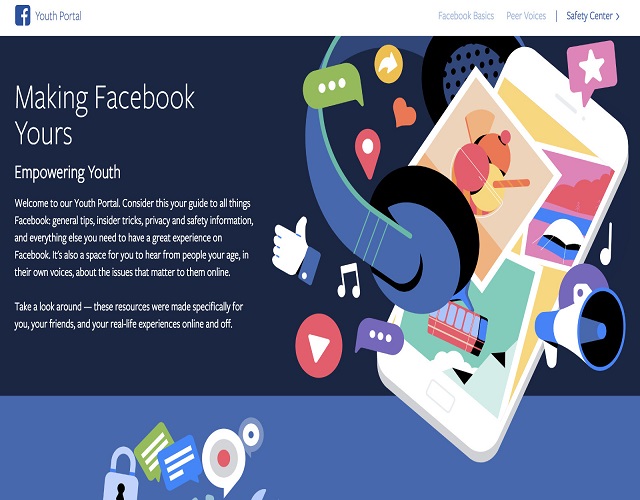 Facebook is excited to launch its "youth portal", a central place where teens and kids can feel safe away from the "virus" emerging from regular social media platforms, without losing out on anything worthwhile.
The Facebook youth portal is said to provide a guide to all things teens need to have a great experience on Facebook which includes Education, peer voices, ways to control your experience and advice tips.
Users would be informed and guided on how to get the most out of products like pages, groups, events and profile while staying safe. The portal will create room for collaborative learning amongst teens from around the world and where peers can share their experiences using technology in new and creative ways while leveraging the 60 language ability of the portal.
Teens and kids would also be guided on how to be security conscious while on the platform and to report any suspicious, offensive and unworthy content for immediate action. They would be informed on those who have the privilege to see the contents they share and would be advised on what to do if they need a social media break and how to get the most out of the internet.
According to Antigorie Davis, Global Head of Safety and Karuna Nain, Global policy programs manager, the work is ongoing as they keep talking with teens, expanding safety advisory board and seeking advice from others to build a perfect and suitable community for teens.