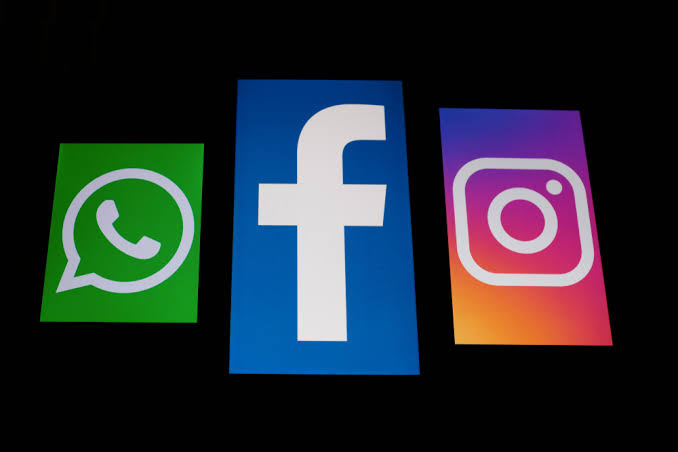 *Facebook strengthens ownership of its two most popular social network WhatsApp and Instagram with an added suffix.
*WhatsApp's name will be changed to "WhatsApp from Facebook", and Instagram will be changed to "Instagram from Facebook."
*The "from Facebook" text will show up on the Apple App Store and Google Play Store. And it will also appear inside the app.
*But will maintain their old names on your home screen after download as their new names would occupy so much space.
Billionaire Mark Zuckerberg has established ownership control of its subsidiary social network WhatsApp and Instagram by giving them additional names.
Going forward, "WhatsApp" and "Instagram" would now bear "WhatsApp from Facebook" and "Instagram from Facebook". In a statement, Facebook said: "We want to be clearer about the products and services that are part of Facebook."
The changes are being made now, but you might not see them immediately.
Zuckerberg's stamp of ownership on his trio social media platforms suggest the three companies as one, and not a subsidiary of each other, bridging pressures coming from the public and government to break up the company
This move further brings Facebook closer to executing its earlier plans to merge the messaging features across all its three social media platforms in order to enable communication with other. While ensuring end to end encryption of data.
It's also a bid to keep users hooked into the Facebook ecosystem and avoid turning to rival offerings "from Apple and Google".
A bit about whatsApp 
WhatsApp is one of the most popular messaging services in the world. It was created in 2009 by Brian Acton and Jan Koum former employees of Yahoo.
Facebook bought WhatsApp Inc in February 2014 for $19.3billion (£14.64bn). As of January 2018, WhatsApp has over 1.5billion users globally.
Facebook's increased grip on the app, and  deviation from its original purpose has reportedly caused whatsApp's founders to leave the company about last year.
A bit about Instagram 
Instagram on its own part is a social network for sharing photos and videos. It was founded in 2010 by Kevin Systrom and Mike Krieger.
In 2012, Facebook bought Instagram for $1billion in cash and stock.
In October 2015, Instagram confirmed that more than 40billion photos had been uploaded to the app
And in 2018, Instagram revealed that more than a billion people were using the app every month.
However, its founders also reportedly left for the same reasons as WhatsApp's founders.
Do you think facebook is being too controlling? Please hit the comment section below.