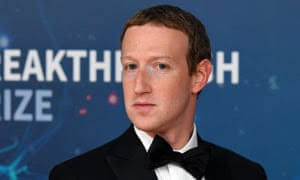 Facebook is yet again going to face another lawsuit against Australia over Cambridge Analytica, which fine could scale to $529BN if Australia should prevail.
Mark Zuckerberg confessed that up to 80 million users' information was compromised to Cambridge Analytica. 311,127 were Australian Facebook users.
Following Facebook's violation/ repeated interference with Australia's privacy act,the office of the Australian Information Commission (OAIC) says it has lodged proceedings against Facebook in a federal court.
Consequently, the Australian privacy act also sets out provisions for defaulters of up to $1,700,000 to be levied per contravention — and the national watchdog believes there were 311,074 local Facebook users in the cache of ~86M profiles lifted by Cambridge Analytica . So the potential fine here is leading up to $529BN.
Facebook is believed to have used a third party app (this is your digital life) to deceitfully hatch users data from its platform without their consent, and later sold to the political consulting firm, Cambridge Analytica, to carry out its political interests including Ted Cruz's presidential campaign and later (the now) president Donald Trump.
This is Your Digital Life was an app built by an app developer called GSR that was hired by Cambridge Analytica to obtain and process Facebook users' data for political ad targeting purposes.