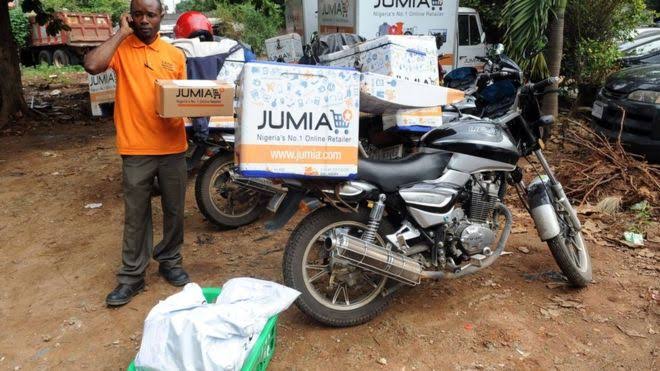 Africa-focused e-commerce company JUMIA has reportedly shutdown its operations in Cameroon five years after inception.
The e-commerce Group CEO & co-founder, Jeremy Hodara told TechCabal the commerce platform "as it is run today is not suitable to the current context in Cameroon." However, business activities will continue online for buyers and vendors on Jumia's portals. Jumia's latest decision was made one week after its third quarter earnings report was released, which recorded a great loss by the company.
The self acclaimed Amazon of Africa has had its rising and falling moments in the current year. But it seems like they've had more falling moments altogether.
Jumia became the first Nigerian unicorn to be listed on the NYSE earlier this year. The IPO which saw the light of day was short-lived after a fraudulent report was released against them. Since then, the company has suffered a huge decline in its stock exchange values and other subsequent losses.
Record has it that they've made losses to the tone of $180.1 million for the first nine months of 2019 alone compared to $129.2 million in 2018, despite growth in consumer base.
There's definitely huge e-commerce opportunities in Africa as pointed out by Jack Ma, during his visit last week to Africa. But Jumia is probably not finding the missing link here.
Jumia has been bleeding cash in its attempt to simultaneously grow several verticals in up to 14 African markets. Even though the company is backed by hundreds of millions of dollars in VC, an ill-fated IPO on the New York Stock Exchange from earlier this year hasn't helped matters.
The closure of its Cameroon operations has reduced the company's presence by 1, making its presence now in 13 African markets including Nigeria, Kenya, South Africa, Egypt, Ghana, Morocco, Uganda, Tanzania, Senegal, Rwanda, Ivory Coast, Tunisia, and Algeria. 
Meanwhile, OPay, an Africa-focused mobile payments startup founded by Norwegian browser company Opera, has been generously funded and, it's growing at an incredible pace.