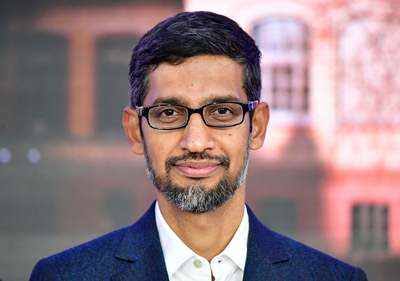 Google founders Larry Page and Sergey Brin are stepping down from their prestigious positions as CEO and president of Alphabet Holdings (Google's parent company), and relinquishing position to Sundar Pichai as the new CEO of Alphabet.
"Going forward, Sundar will be the CEO of both Google and Alphabet. He will be the executive responsible and accountable for leading Google, and managing Alphabet's investment in our portfolio of Other Bets." says A letter from Larry and Sergey.
The founders said, they have so much faith in Sundar, having worked with him since joining Google in 2004. Consequently, he's the only head fit for the cap.
"Sundar brings humility and a deep passion for technology to our users, partners and our employees every day. He's worked closely with us for 15 years, through the formation of Alphabet, as CEO of Google, and a member of the Alphabet Board of Directors. He shares our confidence in the value of the Alphabet structure, and the ability it provides us to tackle big challenges through technology. There is no one that we have relied on more since Alphabet was founded, and no better person to lead Google and Alphabet into the future"
Google says, it does not operate like conventional companies. It believes that Google and Alphabet "is about businesses prospering through strong leaders and independence."
Adding that, there'd be no need to hold on to management roles when we think there's a better way to run the company.
The prolific company has within Google, produced popular consumer services that followed Search, such as Maps, Photos, and YouTube; a global ecosystem of devices powered by its Android and Chrome platforms, including its own Made by Google devices; Google Cloud, including GCP and G Suite; and of course a base of fundamental technologies around machine learning, cloud computing, and software engineering.
Sundar became CEO of Google in 2015— the same year Alphabet was created as the parent company. With his new office, Pichai will now have direct control over Alphabet's growing family of subsidiary companies, which include the driverless car unit Waymo, the drone delivery business Wing, and balloon-powered internet provider, Loon, quantum computing, etc.
In his acknowledgement letter, Pichai expressed excitements and pledged commitment and continuous dedication to the work.
"I want to be clear that this transition won't affect the Alphabet structure or the work we do day to day. I will continue to be very focused on Google and the deep work we're doing to push the boundaries of computing and build a more helpful Google for everyone. At the same time, I'm excited about Alphabet and its long term focus on tackling big challenges through technology."
Pichai has literally become the public face for Google, speaking at company keynotes, testifying to lawmakers, and also answering questions during Alphabet's quarterly earnings calls. This new position however, will further boost his fame.
However, "we are deeply committed to Google and Alphabet for the long term, and will remain actively involved as Board members, shareholders and co-founders", said Larry and Sergey.