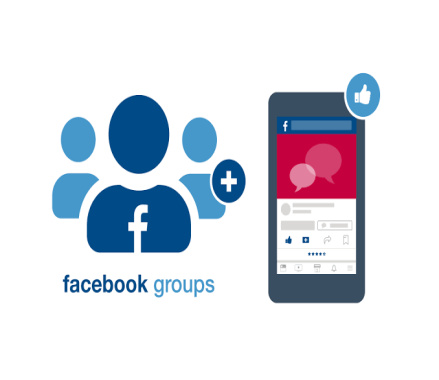 Facebook is going further in an effort to clean up groups, and that extends to having active admins within them. The social media platform will start archiving groups if no admin is present, but it will prompt existing users to step in and take over first:
"Moving forward, when a single remaining admin chooses to step down, they can invite members to become admins. If no invited members accept, we will suggest admin roles to members who may be interested. If no one accepts, we'll archive the group."
This move is in line with Facebook's renewed efforts to improve engagement platform by concentrating on tightening up rules for groups and curbing hate speech and misinformation.
Facebook says: "Our Community Standards apply to public and private groups, and our proactive detection tools work across both. That means even if someone doesn't report an issue to us, our AI can detect potentially violating content and we can remove it."
New group moves cover a few main aspects of posting on the platform:
* Remove militia and anarchist groups from recommendations, restrict them within search, and reduce applicable feed content.
* Stop recommendations of health-related group material for users.
*Cut back on exposure for groups that consistently share false information that gets pulled up by Facebook fact-checkers. If violations continue, the groups concerned will get removed altogether.
Meanwhile, lastweek, the social media giant optimized its subsidiary platform, Instagram, to improve accessibility which includes the addition of new auto captions for IGTV uploads.
Going forward, when you upload an IGTV video, you'll be able to toggle on 'Auto-Generated Captions' in your caption settings.
The accuracy of the generated text will, of course, be relative to the clarity of the audio in the clip, but it will help to open up your IGTV content to a broader audience, while also expanding potential viewing by those looking to watch with sound off.
Both accessibility expansions and restrictions are required to maintain a healthy, balanced platform. Do you agree? Chime in