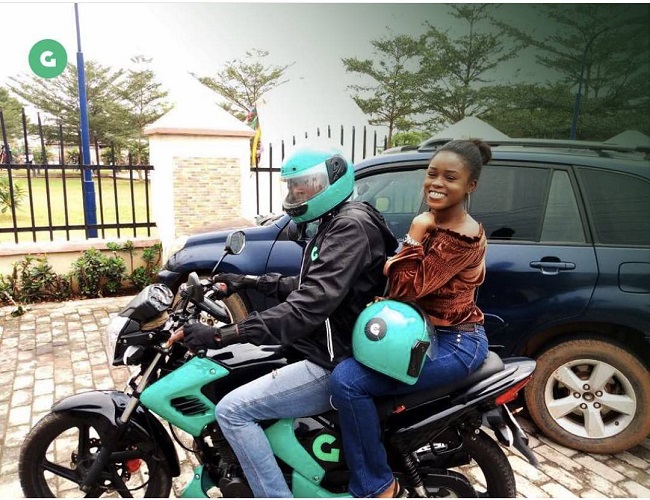 Lagos being the most populous state in Nigeria with about 21million people have had the issue of transportation to deal with for decades. The menace of movement on motor vehicles due to unending holdups at strategic points has made Okada rides a possible solution.
Okada riding is the use of motorbikes for commercial transportation in Nigeria. It is preferred to other means of transportations because of its nature. It's ability to manoeuvre between other vehicles, beating traffic, makes it acceptable in this part of the world hence many people use it.
But here's Gokada, an on-demand motorbike hailing service focused on giving Nigerians and Africans by extension a unique experience by incorporating technology in their services via an app.
How it works
Requesting a Gokada ride:
First, download the app on Google playstore or Apple iOS
Simply open the app, enter your pick up location and tap request ride.
Your verified Gokada driver will call you to confirm your request and destination
Your driver arrives in minutes, gives you your hair net and helmet and you hop on the bike
Your driver gets you to your destinations and ends the trip
Pay cash and rate your driver to help improve the Gokada experience
In order to ensure safe delivery of service, Gokada uses smart 200 cc motorbikes that are allowed to move on major roads in Lagos. Gokada drivers are cautious, verified, experienced, and well trained. They all pass through the Gokada training school and are re-taught how to properly move around the streets of Lagos, safely, with a passenger.
Gokada is said to have been operating within the Yaba Mainland axis and recently started operations within Victoria Island- Lekki axis within Lagos. The company plans to have over 5,000 motorcycles in Lagos within the next few months to set off a new wave of ride- hailing prosperity in Nigeria and subsequently Africa.