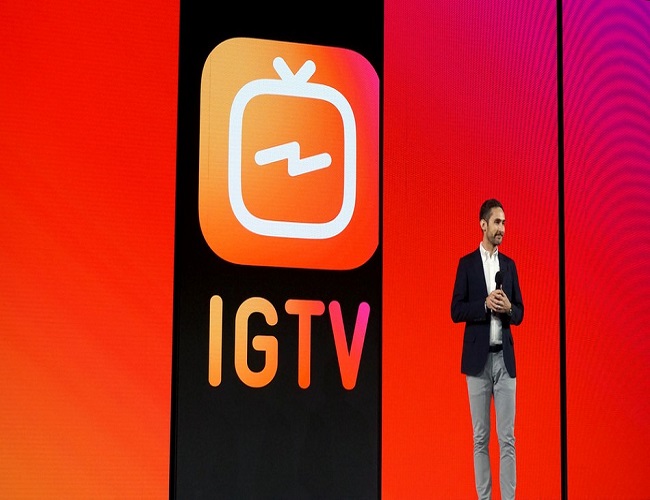 Instagram just launched IGTV, ready to compete head-on with YouTube. The event which took place at San Francisco ushered in a new perspective and experience to Instagram users. Users will now be allowed to upload videos up to one hour in length as against the previous one-minute limit. However, will spotlight popular videos from Instagram celebs.
The IGTV would be accessible from a button inside the Instagram homescreen and also as a standalone app. The Instagram CEO Kevin Systrom onstage at the event said "it's time for video to move forward, and evolve."
How it works
Both celebrities and non-celebrities would be allowed to create videos on IGTV. You can upload vertical videos through Instagram's app or the web. However, there are exceptions for smaller and new accounts. These type of accounts will not be able to upload hour-long videos at the moment but eventually will be considered.
Through the IGTV's dedicated app or website, users will be able to swipe through a variety of longer-form videos or swipe up to visit personally recommended videos, popular videos and new contents of creators they are following which will be enhanced by the IGTV notification button.
Creators can have multiple IGTV channels on Instagram to upload different videos that people can subscribe to and also be able to put a link in the description of their videos on other platforms.
During the event, Instagram's CEO highlighted that there'll be no ads placement. He said," there's no ads in IGTV today, obviously a very reasonable place for ads to end up." He added that Instagram isn't paying any creators directly for IGTV videos either.
The question is, can IGTV really compete head-on with YouTube as it claims?
Leveraging 1billion users on Instagram, IGTV could be popular with creators not trying to earn money but grow their audience.