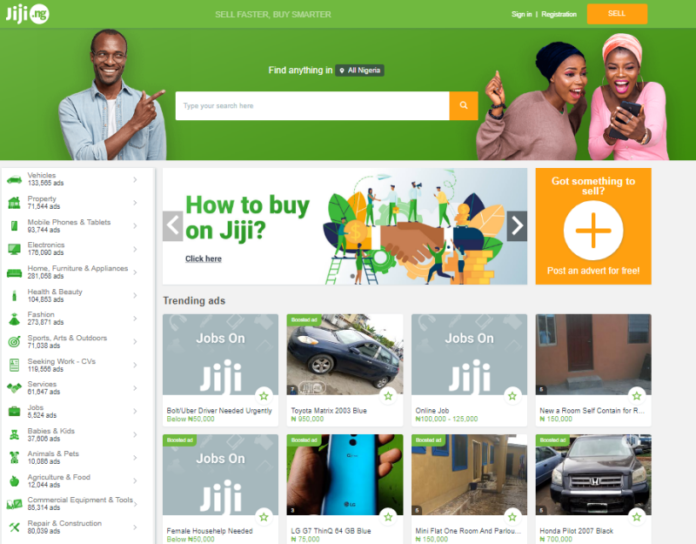 Africa online classifieds business Jiji has raised $21 million in Series C and C-1 financing from six investors, led by Knuru Capital.
With this funding round, Jiji has been able to raise a total of $50 Million since its inception 5 years ago, as reported by TechCrunch.
Co-founded by Ukrainian entrepreneur Vladimir Mnogoletniy, the Nigeria based venture which has its presence in five countries including Ghana, Uganda, Tanzania, and Kenya, has decided to spread its latest funding across the existing companies to foster growth, rather than open new ones. "Maybe at some point we will consider more acquisitions, but for the time being we'd like to focus on those five markets," Mnogoletniy said.
Jiji's major categories for revenues and listings are vehicle sales, real estate, and electronics sales. The classifieds site has two million listings on its Africa platforms and hit eight million unique monthly users in 2018, per company stats.
Earlier this year, Jiji acquired its strongest competitor OLX across Nigeria, Ghana, Kenya, Tanzania, and Uganda.
Many people prefer Jiji because it is an extremely simple and easy to use portal. Such that even a lame man can navigate his way around. However, an inhibiting factor is online scams; the challenge of online scamming in Nigeria is quite alarming. Nevertheless, Mnogoletniy said, he's not oblivious to this fact, bupromises that proper measures are already in place to check on these excesses.
"We take data protection very seriously. We have a data-control officer just to do the data-protection verification."
He added that automated and manual verification process have been employed by Jiji to ensure quality listings on its platform.
"We were able to eliminate a high-percentage of fraud listings and estimate fraud listings at less than 1%," said Mnogoletniy.