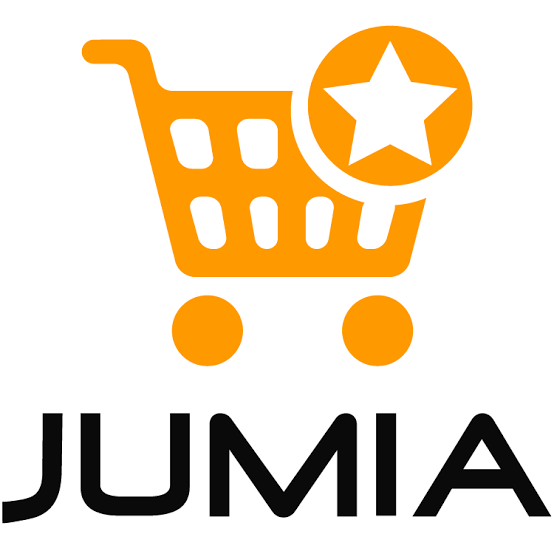 IPOs are usually straight up fun deals for founders, investors and stock owners. But I guess JUMIA isn't that lucky after all.
A class action lawsuit has been filed against JUMIA. The class action lawsuit was filed on 14 May 2019 on behalf of purchasers of JUMIA Technologies AG (NYSE:JMIA) shares, trials have commenced as announced by American attorneys: Robbins Geller, Rudman & Dowd LLP.
The action was taken following materially false and misleading statements and omissions presented by JUMIA to American investors prior and after the IPO.
"The Class Period begins on April 12, 2019, the first day Jumia ADSs traded on the
NYSE. Prior thereto, on April 10, 2019, Jumia issued the Registration Statement, as amended, that contained materially false and misleading statements and omissions about the Company's orders, order cancellations, undelivered orders, returned orders, active consumers, active merchants and related party transactions. These materially false and misleading statements and omissions remained alive and uncorrected during the Class Period 27." reads the class action document filed by Robbins Geller Rudman & Dowd LLP.
JUMIA had failed to state in their F-1 filing that they had order returns of 41% and had overstated the number of their customers.
The attorneys believe JUMIA and its executives made false and misleading statements before and after its IPO and that they failed to disclose the following adverse facts to American investors.
Some facts you didn't know about Jumia:
Before JUMIA was the New York Stock Exchange-listed JUMIA Group as we know it today, it was JUMIA Nigeria, an e-commerce retail startup founded by Germany's Rocket Internet which recruited Nigeria's Tunde Kehinde and Ghana's Raphael Afaedor as co-founders and co-CEOs. The two were joined by Rocket Internet's Hendrik Harren who held the role of Managing Director. JUMIA Nigeria was then launched during May 2012.
Following the launch of JUMIA Nigeria in 2012, the Berlin-headquartered Rocket Internet decided to expand its offerings in Africa. Later in November 2012 Rocket Internet then launched another of its online platforms in the form of Hellofood, a food delivery service. Britain's Joe Falter was recruited by Rocket Internet as co-Founder and CEO to lead the company in Nigeria. JOVAGO, an online hotel booking platform, was first launched in Nigeria during 2013. Poland's Marek Zmyslowski was recruited by Rocket Internet to lead JOVAGO. During the same year, Rocket Internet launched Lamudi, an online real estate marketplace, in parts of Asia, Latin America, and in Nigeria. They hired Germany's Paul Philipp Hermannas co-Founder and Managing Director, he was later joined by Kian Moini who was appointed CEO. They also launched an online peer to peer marketplace called Kaymu during 2013 in both Pakistan and Nigeria. In Nigeria, the new marketplace startup was headed up by Massimiliano Spalazzi.
In 2014 online car marketplace, Carmudi, was launched, like other Rocket Internet companies, for Africa, it was launched in Nigeria with Stefan Haubold and Fritz Simons as co-Founders and co-Managing Directors. During 2015 they launched Vendito, a daily deals site, in Senegal, Nigeria, Tanzania, Ghana, Uganda, and Kenya. Sammy Ben Abla was the person hired to lead Vendito. Then, during 2015, they launched Everjobs, an online job listings website to cater for Africa after launching it in Sri Lanka and Myanmar. Everjobs was headed up by Ronald Schuurs.
There was also Easy Taxi, a ride hailing service, which was launched in Nigeria but later shut down and Zando (retail fashion e-commerce store), the only venture JUMIA started in South Africa.
Behind the scenes of all this, was Africa Internet Holdings. Which was later named Africa Internet Group before being finally named JUMIA Group. This company, was announced in 2012 as a Rocket Internet company (with investment from Millicom as well) to target Africa as a market. Running it was Jeremy Hodara and Sacha Poignonnec as co-Founders and co-CEOs who were effectively the custodians of Rocket Internet's investments in Africa.
Now, JUMIA Group is known as JUMIA Technologies as the filed class action document states.
"Although Jumia's business had historically been conducted through Africa Internet
Holding GmbH, and its subsidiaries, on December 17 and 18, 2018, the Company changed its legal form into a German stock corporation (Aktiengesellschaft) and changed its name to Jumia Technologies AG. These changes became effective on January 31, 2019, upon registration with the commercial register of the local court (Amtsgericht) in Berlin, Germany."
What's in the future for Jumia?
It's important to note that during JUMIA's Q1 earnings call on 13 May 2019, Sacha Poignonnec, co-CEO and co-Founder of JUMIA Group, did not dismiss the claims that they failed to state that they failed to state in their F-1 filing that they have 41% returns on orders. Poignonnec instead stated that the the number of 41% returned orders was "normal features of an e-commerce business."
The company further stated, during the earnings call, that they would not issue a written statement or rebuttal to the Citron report simply saying that they did not want to fuel the biased, unverified claims aimed at "damaging JUMIA."
On 22 May 2019 JUMIA's quite period expires, meaning that brokerage firms that were underwriters of JUMIA's IPO will be allowed to issue research reports. Given this class action lawsuit along with at least 3 others filed in New York against JUMIA that iAfrikan is aware of, it remains to be seen if the analysts will maintain a positive outlook on the stock.
You can download the class action lawsuit document filed by Robbins Geller Rudman & Dows LLP here.