Prinker, your instant custom temporary tattoo device is one of the devices ready to be unveiled at the consumer electronics show #CES 2020 in Las Vegas.
The easy and fun instant tattoo device is portable and uses cosmetic ink to produce tattoo designs on your skin. It portability qualifies for a DIY device where you can engage your creative mind to design your own tattoo. However, for those who are unable to think out of the box, the company says it has more than 3,000 already made designs for you.
Prinker's temporary tattoo is expected to not last more than 2days before expiration. The company says, it is skin safe; made from certified cosmetics ingredients, waterproof and soap washable.
The temporary tattoo company sees to provide solutions to underlying challenges associated with companies like Kate Yoo/ PRADA, who seeks new way to surprise and engage customer. Yu Jihuyng / SAMSUNG ELECTRONICS, who needed great boosting for their events. And other companies who needed to promote their brand in some kind of way.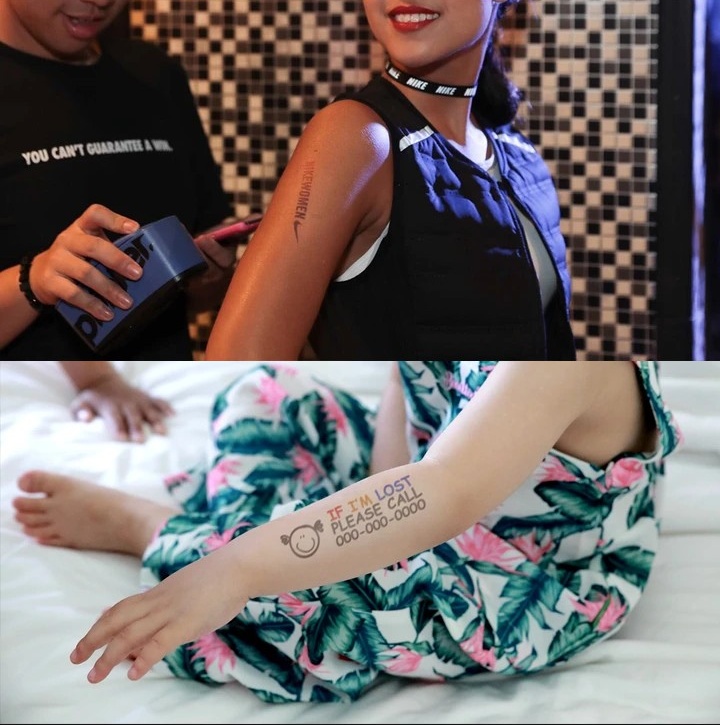 Kids are not left out of the mix; with kids in mind, Prinker keeps your kids safe with personalized emergency contact tattoos when they stray from you.
How it works 
Watch the video below
If this is the case, what then happens to traditional tattooists like Justin Bieber who uses tattoo creation as a side hustle? Prinker will most likely get the market share in the tattoo creation industry.
We do not know how long the inks would last before it is refilled, if at all. And if it can also be printed out on shirts. The prinker device costs $269 and can be ordered here. It will be available on Amazon in a few days