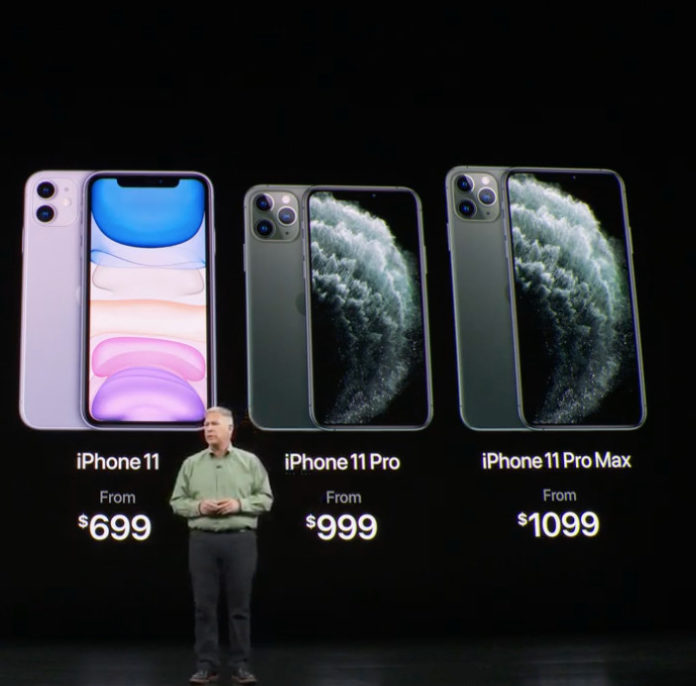 Yesterday's Apple 2019 event heralded a new set of iPhones with a new naming convention, into the iPhone family— the iPhone 11 alongside two iPhone 11 pro models (iPhone 11 pro and iPhone 11 pro Max)
The interesting part of Apple's new release is its new triple camera system which unfortunately is not featured in the new iPhone 11 except for its subsidiaries.
The iPhone 11, 11 pro, and 11 pro Max is considered a replacement for the previous iPhone XR, iPhone XS and iPhone XS Max. However, they both (past /present) have a lot features in common as well as contrast.
The display of the iPhone 11 is the same 6.1-inch 828x1792px LCD of the iPhone XR. 1440x3120px AMOLED with 90Hz refresh rate however feels more up-to-date.
The iPhone 11 packs Apple's latest 7nm chipset, the A13 Bionic. It has two cameras, a 12-megapixel ultra-wide camera, along with its "normal" 12-megapixel wide-angle camera. These cameras are optimized with the wide sensor to improve shooting in night and low-light environments. And since both cameras support 4K video, most day-to-day photo enthusiasts should definitely get a shot at it.
There's also a new selfie camera. The 12MP f/2.2 selfie snapper can record 4K video and has a slightly wider field of view.
Its battery life is longer than its predecessors XR with 1 hour as Apple claims.
Compared to iPhone XR, iPhone 11 is incredibly cheap – in the US, the base 64GB model starts at $699, down from the iPhone XR's $749 of last year.
Strangely, the iPhone 11 still uses a Lightning connector, which is inferior to USB-C in both speed and abilities.
The Apple iPhone 11 is IP68 water resistant, which translates into the ability to survive under up to 2 meters of water for 30 minutes which serves as an upgrade over the iPhone XR of IP67 – 1m for 30 min.
Let's look at other extensions of the iPhone 11 — iPhone 11 pro and iPhone 11 Pro Max.
The pro series also have their uniqueness; The 3 rear cameras; They ship with an 18W-capable charger in the box; Sizes.
The triple (3) camera: a 12-megapixel, 26mm f/1.8 wide-angle camera, a 12-megapixel 52mm f/2.0 telephoto camera and a 12-megapixel, 13mm f/2.4 ultra wide camera. These cameras are optimized to give all sorts of advantage to high-level photography you can ever think of.
Size: regarding size, iPhone 11 pro measures the same OLED display size as predecessor iPhone XS. While iPhone 11 pro Max is way bigger than predecessor iPhone XS Max.
So, if size is your fancy, iPhone 11 pro Max should be considered.
The iPhone 11 Pro starts at $999, while the iPhone 11 Pro Max starts at $1,099