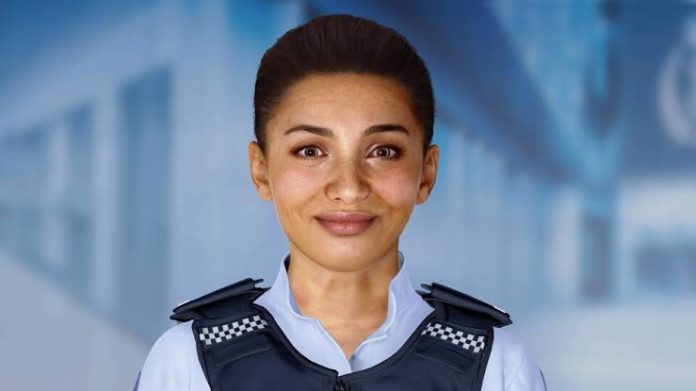 The New Zealand police department recently had its new recruit who started work earlier this week; She will be stationed inside a department having her lines of duties fall within the category of customer relationship management. And, one more thing, she won't be out after the bad guys. I repeat, she won't be out on the streets 
The new recruit is New Zealand police department's first AI police officer. Her name is Ella. Ella is an acronym for Electronic Lifelike Assistant.
Ella's major duties include welcoming visitors to the building, relating staff's appointments to them, and directing them to collect their visitor passes, issuance of force's non-emergency telephone number and police vetting procedures for particular issue.
"Her capabilities are basic at this stage as she is a 'proof of concept.' But we see some real benefits of digital person technology if we can equip the AI with more knowledge and capabilities, and it can learn from more interactions," stated Mike Bush, New Zealand Police Commissioner.
Who's Ella?
Ella ( Electronic Lifelike Assistant) is first AI cop in the New Zealand police department. She's a feminine humanoid robot.
Ella is created as a mix of 26 different people, with the purpose of handling some basic station's assistance for visitors.
Ella is currently on a three-month trial run at the Molesworth Street station, and just like every member of the force, her job will have a full evaluation. But if Ella does a good job, the AI could carry a wide range of new responsibilities, the commissioner Bush thinks. Adding that, "This is to complement our presence in the community."
According to cyberpunks, the development of the trial cost police $373,000, and a single unit can cost between $12,000 and $15,000.
New Zealand's force will also provide general help kiosks in three stations. These machines can answer commonly asked questions, report a crime, or link to someone at the call center. The kiosks will have closed-circuit television monitoring and other alarms built into them.
Are you surprised at the news of an Artificial Human working at the police department? Yes or No?