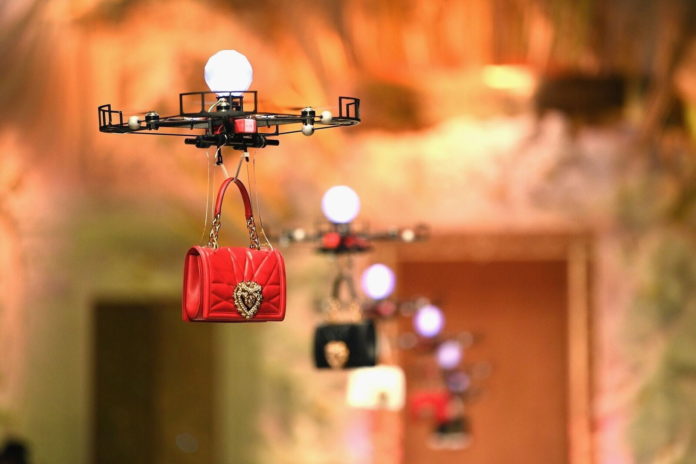 Now I don't want to sound sarcastic, but I believe human models are going to be kicked out of the modelling business pretty soon by drones.
Runway modelling is a popular career goal in the fashion industry. It's a platform where models catwalk to demonstrate clothing and accessories during a fashion show. Basic criteria for choosing a model are height, fitness, confidence and coolness. But all of that is about to change with the introduction of drones.
Technology has yet again proved that no human is indispensable and this time, in the fashion industry. Dolce and Gabbana (D&G), the famous Italian luxury fashion house used drones in place of models down its runway during a fashion house show in Milan.
The flying drones flew down the runway each carrying a leather and jewel-encrusted handbag from the company's latest fall-winter (2018/19) collection.
This is breathtaking! To think that drones replacing human models in the future were possible, but today, these innovations are taking place right before us.
If companies decide to use drones over human models then it means there is something in for them, perhaps its more cost effective or cheaper. Just saying!
However, before the show ended, human models returned to show off D&G's clothes. A way to also prove that humans are still relevant after all. Lol
What do you think of this? Let's have your opinion below.