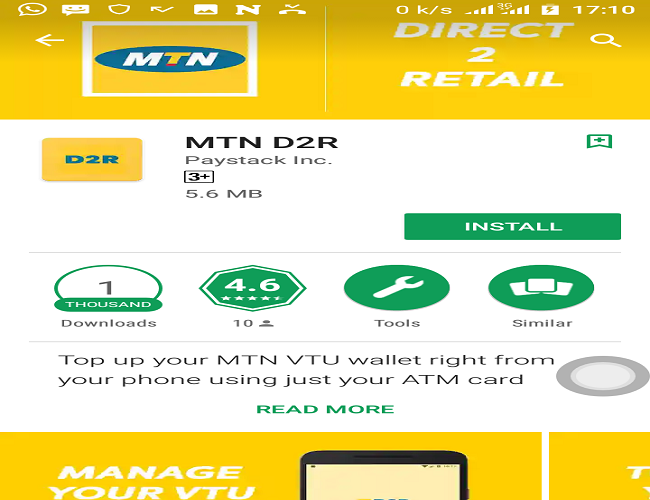 MTN Nigeria launches Direct to Retail (D2R) app today across the 36 states of Nigeria. Says the mobile app allows registered Top-Up (VTU) retailers to buy VTU (Virtual Top-Up) directly from MTN.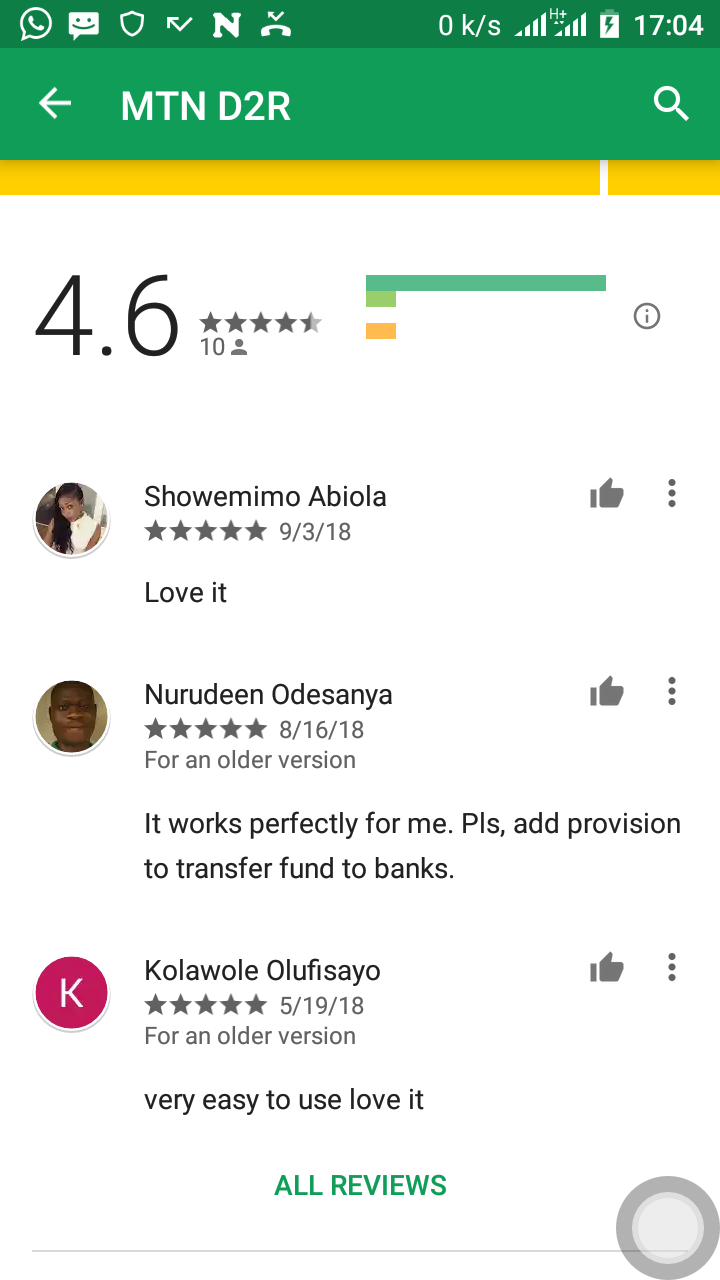 Airtime buy and sell business has been a lucrative venture in the country for close to a decade, beginning with Nigeria's giant telecoms, MTN to other telecoms network, a model where Wholesalers sold airtime in bricks to retailers who eventually sold them to consumers.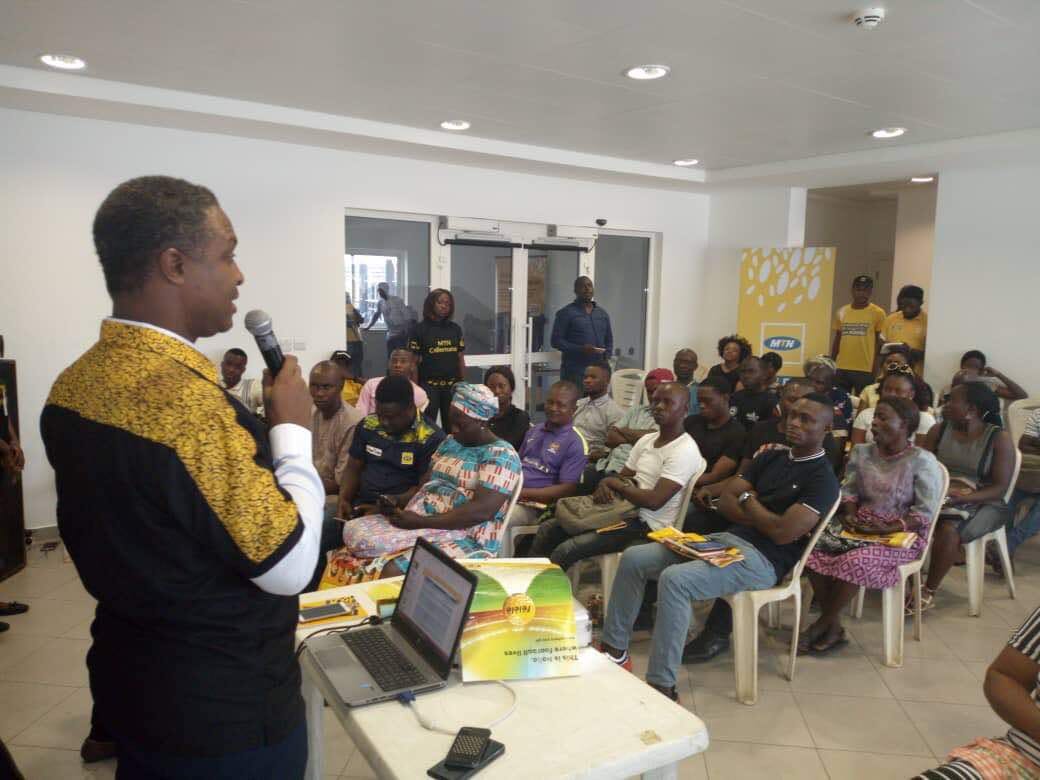 In 2011, the era of etransact emerged and in 2013 MTN Nigeria moved a step further in providing convenient and secure services to its customers with the launch of the virtual Recharge option which would enable subscribers to recharge their phones without the use of physical cards.
Banks in Nigeria collaborated with Telecoms Companies in the country to sell airtime to customers via respective bank apps and USSD (Unstructured Supplementary Service Data) platforms. The new system revolutionized the process making it a lot easier and convenient for users to buy and sell airtime provided the users' account were funded.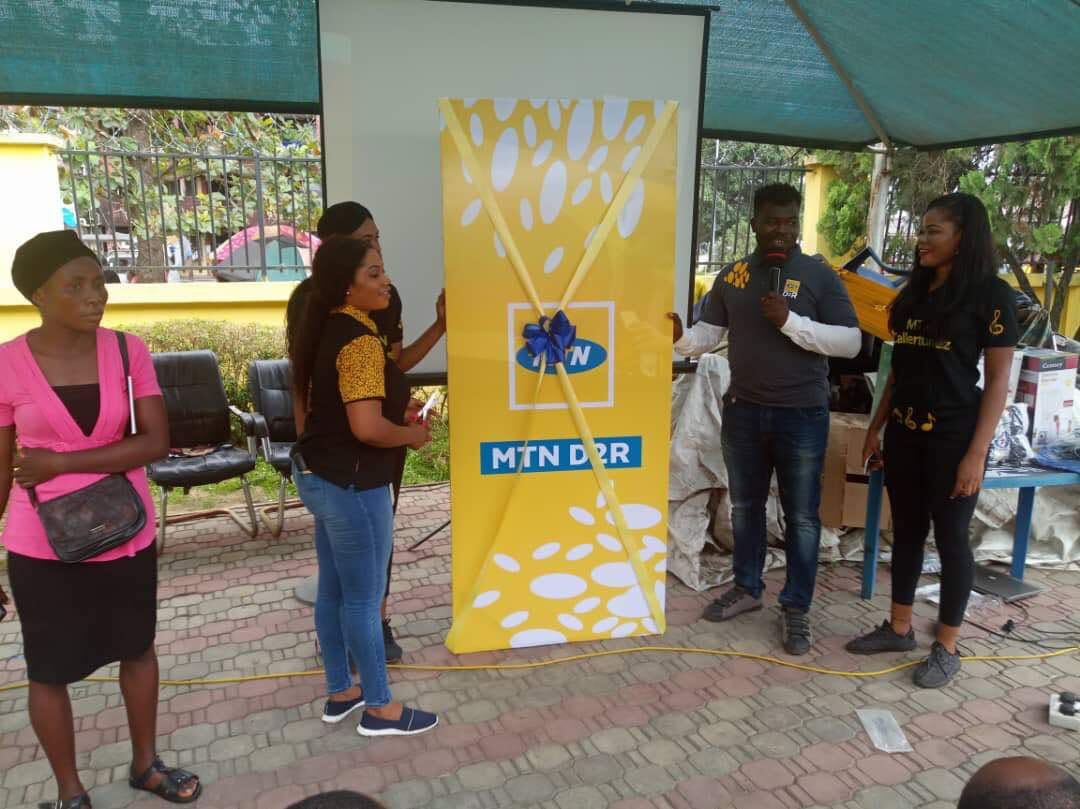 All you needed to do was launch your bank's platform (app or USSD) where you registered your phone number. Provide the vendor your GSM number and tell him or her the amount. Prepaid or postpaid numbers are allowed. The subscriber will get an SMS notification for a successful recharge.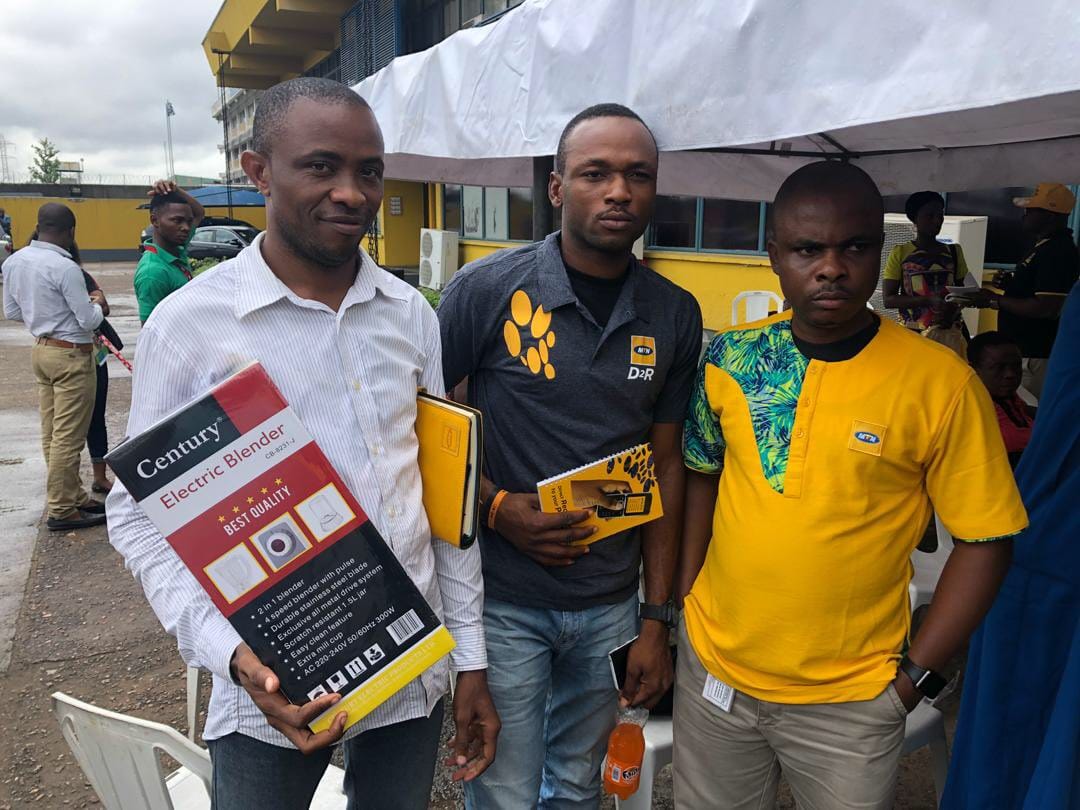 Every business is profit oriented, although users are not charged directly on the VTU platforms, they are debited at the end of each month for SMS notification charges.
Analysis by the Nigeria Communication Commissions (NCC) shows that Nigeria has over 149 million active GSM lines in Nigeria as at June 2016. The telecoms average revenue per user in Nigeria is 2000 naira (5 dollars) per month. Monthly airtime usage per month is 260 billion naira ($700 Million)  and MTN definitely gets the lion share.
However, MTN D2R app is a welcome development but banks may be swerved a bit in the process. Who pays the SMS notification bills; the consumer, the bank or MTN? Obviously, the banks still remain a key factor in the business as they remain the payment channel. Paystack payment platform has also been integrated into the app for payment.
The launch took place in Lagos with Mr. Obinna Nweje, GM Customer Acquisition and Compliance, Chinyelu Onochio, SM GTM & Sponsorship, Kola Oyeyemi, GM Acquisition and Compliance, Muhammad Shahazad Consultant S & D, all in attendance.
And Mr. Obinna Nweje, GM Customer Acquisition and Compliance addressed the retailers, restating how important they are to the business, and how the app will make it easier to buy and sell airtime.
The MTN D2R can be downloaded on Google PlayStore. In the search bar, simply type Mtn d2r and install.