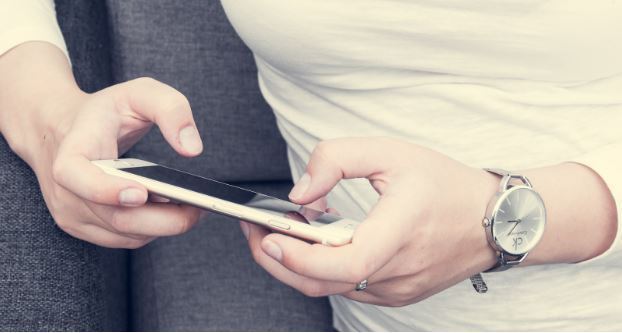 Small businesses stand a chance to grow and become big, if marketing concepts are gotten right. Independent on the type of business, you need fresh strategies and campaigns to attract and retain customers, and to be on top of the clamor. Part of that strategy is the judicious use of mobile apps.
Apps have become integral part of marketing in today's digital world because they can provide rich, detailed information, insights on trends, customer response to products or services, and peer-to-peer exchanges of best practices. Including, maintaining high standards, treating your employees and customers with respect, promoting honesty and integrity in transactions, and managing company growth wisely for the long term.
The results you get from employing Apps services is typically up to you. Interestingly apps are generally free or cheap and the only investment you need to make is the time to use them to their best advantage.
Below are some of the best marketing apps for small businesses that can give you a hand along the way.
Nextscript
Believe it or not, social media has become the bedrock publicity tool of small businesses worldwide. But sharing on Social media can be quite exhausting and time-consuming. Nextscript's integration with social media sites like facebook, twitter, YouTube, Instagram, reddit, Pinterest, medium, and other web 2.0 sites lets you access accounts from a single place (your website) and automatically schedule the contents you want to share at specific times and intervals and in whatever way you want. You can set customized messages to hit followers at the same time or stagger and refine content to appeal to different audiences. 
Bitly
You know all those long code-like text links? Get rid of them with Bitly. This is an amazing app that lets you shorten, and customize your link to increase clicks while also tracking who clicks what and when. You can also mask your URL with Bitly if you are skeptical of hackers divulgement of your information.
Viewing channel data, discovering social metrics, understanding when and where your audience is most engaged and connects your social networks for easy sharing— all from one dashboard. 
Push Notifications
You do not want to operate in a vacuum, without actually knowing who is/are loyal to you. Push Notifications is an exclusive app that notifies your audience first-hand about posts, information or any contents you like to get across to them.
It's an effective marketing strategy that can be used to send instant messages of products, services, or whatever to your customers who actually are your subscribers.
Canva
Picture speaks more than a thousand words. Graphics have proven to be more efficient than words in delivering quality content to readers. Canva facilitates creation of any kind of visual graphic art you want all on your phone, while the app lets you post your images to social media platforms. It features a full editor, Instagram story maker, video maker, video editor, logo maker, poster maker, book creator, and mood board creator. It covers everything from social media cover images to logos and banners for Facebook, Pinterest, and Twitter.
Mention
How do you track searches, comments, reactions, about your online business?
Mention lets you monitor your online rep so you can get the most up-to-date information about your business or your competitors. Mention alerts you each time someone says something about your company, and lets you respond to questions, counter negative comments, and show customer appreciation.
Clover
Buy 5 get one free is an old marketing trick that's not going away any time soon. Because everyone loves something for free, Clover is here with participating vendors. Clover propels the old-fashioned wallet punch card into digital format and works great for saving points to earn cashback rewards. Clover helps customers keep track of how many items they buy in order to get that free thing. When your customer checks into one of your spots, Clover lets you track their purchase.
Please note that the above apps are third-party softwares that are integrated into your website for effective use. We offer web design services as well as integration of the above apps and more at very affordable cost. Kindly contact us today at info@techquery.ng to place your orders. Thank you
Available for iOS and Android devices!!!