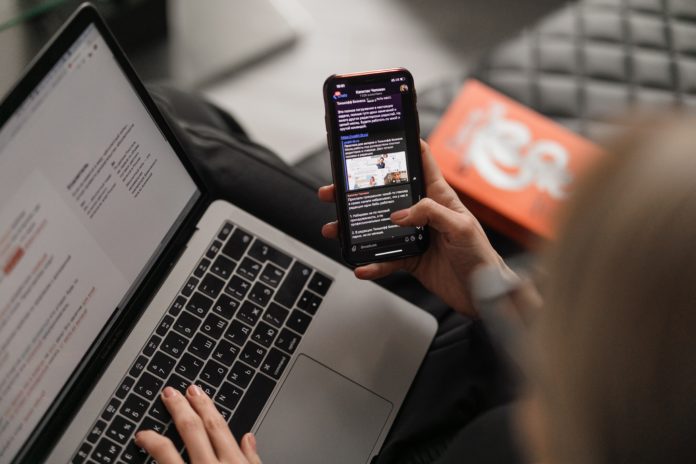 About two decades ago, checking on emails was more of an impulsive action than a deliberate one; someone with an email account wouldn't know they had new mail unless they went and proactively checked for themselves.
Then came Push Notification Technology, it completely changed the game, notifying users whenever they have a new mail. And it notifies in a brilliant way, sliding into an active screen in a way that the viewer will never miss it.
This real-time Notification was a core product feature that proved popular especially amongst the business elites who led their industries.
Fast forward to 15 years later, push notification have become increasingly mainstream. Users opt-in to receive push notifications from websites they visit on their phone or computer in order to stay updated with breaking news about sports, fashion, innovations, health or politics, etc, and alerts of flash sales from their favorite brands —This is where affiliate marketers can send them notifications and promote an affiliate offer to them.
Push Notifications have taken a dominant place in affiliate marketing not only because traffic is pretty cheap and easy to setup an affiliate campaign, but also because it is effective and result oriented.
Let me show you why Push Notifications is both effective and result oriented!
1. Disruptive but non-intrusive
Push notifications have been discovered not to be intrusive on user experience, whilst providing flexibility and urgency to show targeted content at the right time. This is why even Google has approved showing ads on push notification for both Android and iOS devices which have made them to become so effective for advertisers.
When executed correctly, these native notifications are delivered directly to a user's device. Thus, offering advertisers direct access to target audiences without any intermediaries. For example, you can shoot a powerful video for YouTube, or write a powerful blog, share it on social media, and push it out to interested customers as a notification urging them to share it on their timelines. Push is indeed a powerful Affiliate marketing tool for your content to go viral.
2. Subscription process is quite easy & unique from its contemporaries.
The uniqueness of subscribing to push notifications without providing an email makes it so easy for users to opt-in since they're not giving away anything in exchange like their contemporaries do. Hence users willingly subscribe to notifications provided the content add value to them.
3. It is simple to install
Push notification is simple to install, with just a few lines of code pasted into the source on your website. The code can be easily customized to the page and across multiple pages to assist with segmenting. Such that when a customer arrives on your page, the push notification opt-in box is triggered automatically with options to allow or deny push notification.
Well, DON'T PANIC, I know some of you who are not tech-savvy may be thinking of how to deal with writing a few lines of codes. That's why I've carefully recorded a Free video guide on how to install push notification on any WordPress website without writing a single line of code. You can download the Free video here.
If the user chooses "allow" or "Yes", depending on the options available, push messages will be delivered to them anytime you make a post on your website in real-time as long as their browsers are open.
4. Higher engagement and improved click-through rates.
Push notifications do not interfere like conventional ads showing up across web pages as a user scrolls through. They rather appear on your device's screen, outside the browser, serving as a path that takes a user to the full post. Hence producing higher engagement and improved click-through rates.
Continuously improving the timing of notifications, click rates, opt-in and opt-out rates, platform response rates, and other points using user data will all help you craft better campaigns and tighter segments
5. Increases brand awareness
Brands awareness is also effective on push notification because brands use them to provide updates to their subscribers without giving out a feeling of "selling" to them like conventional ads do.
6. Numerous advantage for Affiliate marketers
This tool has numerous advantage for affiliate marketers who are able to see the value in it and use it effectively for their businesses. The potentials are huge; you can target billions of users worldwide with your campaigns.
Push notifications also produce easy monetization for publishers, enabling additional revenue without affecting any other active ads.
Another advantage is that you'll only reach real users who have personally opted-in to receive notifications from services they are genuinely interested in, and you can enjoy high quality traffic to your offers.
They're also ideal for customer retention. This is true because, with push notification, you constantly remain in the minds of your customers.
However, to optimize performance as well as result, you have to apply A/B testing to figure out which content attracts more subscribers. That way you can tell what your audience really want. This can be done across every small, medium to big businesses.
Again, for the benefit of those who aren't tech-savvy, I have recorded a free live video on how to install push notifications on any WordPress website. You can download the video here.
If you find this post insightful, kindly like and use the social media buttons below to share.