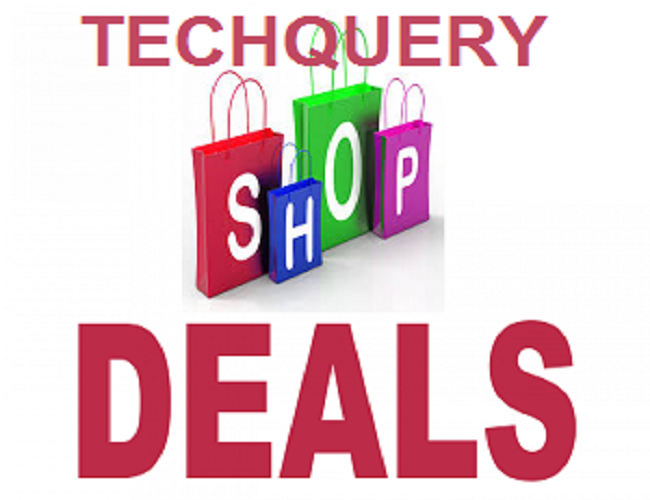 Knowledge is key but becomes useless if not applied. What happens to all the knowledge you have acquired on how consumer technology can be of a great relieve to your homes, personal, and perhaps business life? Even if you haven't garnered any knowledge at all, you'll still agree that tech is an integral part of life. And if that is the case, then #TechForTheWayWeLive is our ultimate concern.
We are glad to announce the opening of our E-commerce page. Techquery deals have been created to resonate with our ultimate goal of actualizing #TechForTheWayWeLive. In view of this, we'll be bringing you tech products from Amazon that you may not find on your own, and products we believe you have need of but you don't know.
Why you should buy from us?
We are going to be giving you a befitting service. We are bringing you the best, properly reviewed and highly rated products that you need. In a world where you have so many vendors and e-commerce sites, finding the best would be seemingly difficult. But we are here to bridge the gap.
Secondly, sometimes we are complacent about what we need until fate somehow wangles them our way. Human beings naturally are, or maybe occasionally. Now here's a heads-up, we didn't know we had need for vehicles, until someone came up with the idea. We didn't know we had a need for mobile phones until it was invented.
We still didn't know we could fly until there was an aero plane. This is what happens when we are caught up in life's pursuit and struggles. But it's ok! We got this!….I mean that's why we are here. Let's help you take care of the things we know you need, that you may not know of. Good a thing they are very affordable as everybody is accommodated.
Always visit our deals page at techquery.ng/deals and reach out to us on our Instagram page @ techquerydeals with your valid questions and contributions, our email @ info@techquery.ng , and our phone no. +2349095477504, and we'll be glad to respond in a timely manner. We'll also be analyzing these products on our Instagram page.
Techquery deals product will cover a wide range of Electronics market ( Kitchen Gadgets, Home Gadgets, Mobiles, Laptops, computers and more…). Please do well to follow, visit, share , like and most importantly buy from us. You will not regret doing business with us as we can assure you that. You are welcome!
Thank you
Deborah Uhegwu
Founder & CEO, Techquery media