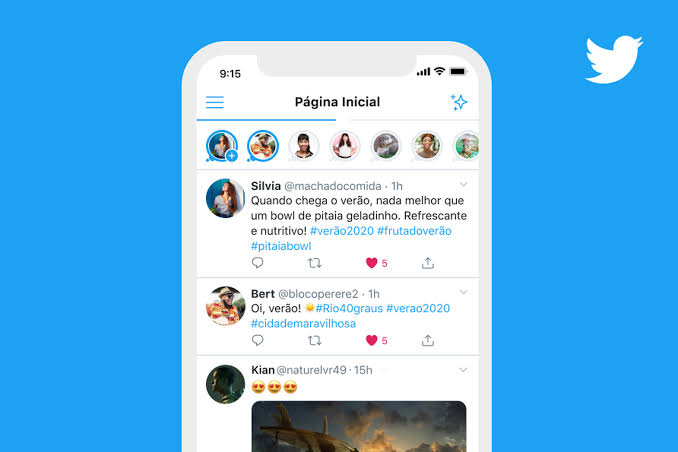 Twitter has introduced ephemeral tweets to its platform, and calls them fleets. The social network says, it wants to make it possible for users to have conversations with less pressure and more control, having received complaints about being uncomfortable to tweet because tweets are public, feel permanent and have public counts( retweets and likes).
"Twitter is for having conversations about what you care about. But, some of you tell us that you're uncomfortable to tweet because tweets are public, feel permanent, and have public counts (retweets and likes). We want to make it possible for you to have conversations in new ways with less pressure and more control, beyond tweets and direct messages. That's why starting today in Brazil, we're testing fleets, a new way to start conversations from your fleeting thoughts."
Mo Aladham, Twitter product manager explains
Fleets are same as stories shared on Snapchat, Facebook, Instagram with a life span of 24 hours. They're void of likes and retweets, but allows private messaging or comments.
How to create fleets on twitter
-Tap a plus button that appears on a new home row of ephemeral post on top of your home timeline.
-From there, you can type up to 280 characters of text, or add photos, Gifs, videos.
-Hit post.
Once you hit post, your fleet will appear in a lightly ranked side-scrolling row of posts. There, you will first see fleets from people you're following, who also are following you back, with the most recently posted visible first. You'll also see posts from other accounts that you follow.
Fleets can only be responded with emojis and text which opens up in direct messaging. They can't be likes or retweets.
Meanwhile, last week, Twitter tweeted that everyone can now "add a Tweet to one you already Tweeted, faster!"
While not as useful as people clamour for (they still want to edit old tweets), this is nevertheless important for users. They can continue tweeting to an old thread they started weeks ago, and if something's amiss they can just tweet new ones.
The fleets is out on test mode in Brazil amid being tested internally among employees.
This is a dream come true for the company's head of product, Kayvon Beykpour, who had earlier told The Verge that he was interested in exploring the concept.
"I view that as another dimension that is really important for some customers: for some specific set of circumstances where you want to talk to people, but you're not quite sure you want it to last forever yet. And so I think as a dimension to focus on, as a specific customer problem, absolutely, I'm very interested in exploring how we might give customers more control."
While it's currently in testing in Brazil, do you think this is the most sought after feature at this time?