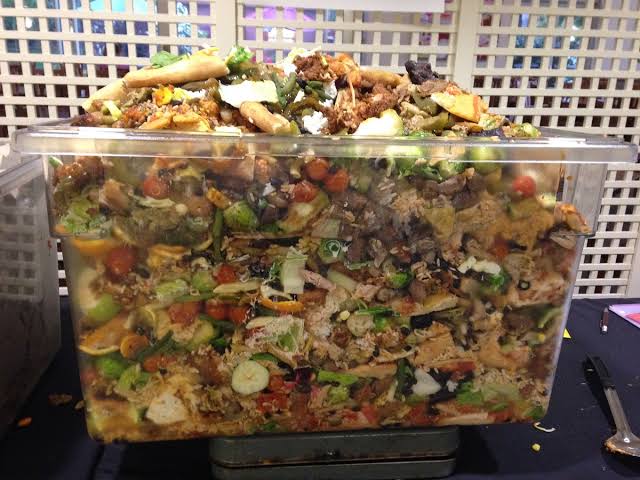 Over 1/3 of all food globally goes to waste. Half the edible food thrown away each year in the U.K. comes from peoples' homes, a total of £13bn. The average British household throws away £800 of food each year.
In Africa, almost 50 percent of the food produced is wasted. According to the Food and Agricultural Organization of the United Nations (FAO), the amount of food wasted on the continent is enough to feed 300 million people.
Nigeria wastes food worth $750bn yearly.
"Food waste is a complex problem. Everyone talks about it but doesn't really want to admit they help create it." Says Elsa Bernadotte, co-founder of Karma.
In developed countries, over half of all food waste takes place in the homes, other key players are restaurants, cafes and groceries stores.
Our demand for fresh food at all times of the year regardless of growing season has highly contributed to food waste. However Start-ups and Technology is bringing a digital solution to this menace.
Karma, a Sweden startup launched in 2016 developed the Karma app.
karma is an app which enables consumers to buy unsold food from restaurants, cafes and grocery stores at half the normal price towards the end of the day.
According to Karma: About half the food bought through the app comes from grocery stores, the remainder from restaurants and cafes.
Each business takes a small cut of each payment made through the app.
Karma works with 1500 businesses in Sweden and London, where restaurants include Aubaine and the Michelin-starred Aquavit. And intends to move beyond London.
On the other hand is OLIO is an app which enables people to connect to hand over edible food for free.
OLIO connects neighbours with each other and with local shops & cafes so surplus food and other items can be shared, not thrown away. Including household food — often someone going away who realizes they can't eat everything in time.
Businesses donate food for a fee; the food is collected by 2700 trained volunteers, who OLIO calls Food Waste Heroes. Volunteers can keep 10% of the food.
If you love food, hate waste, care about the environment or want to connect with your community, OLIO is for you.
Karma currently has 400,000 users, and OLIO, 780,000 users.
OLIO has raised $8.2m to date. In the coming year, OLIO intends to add some premium services for a small subscription. The aim is to have 3m subscribers by 2020, says Celestine -one, co-founder of OLIO.