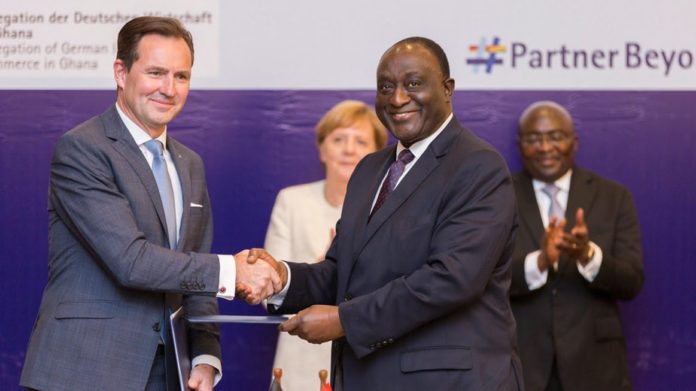 Volkswagen (VW), the world's largest car maker will start car assembling in Ghana. In view of this, the German automaker has signed a Memorandum of Understanding (MoU) with the government of Ghana to validate its presence through the establishment of vehicle assembly facility in the country.
The Memorandum of Understanding was signed by Thomas Schaefer, Head of sub-Saharan region and Alan Kyerenmater, Ghana's minister of Trade and Industry, witnessed by Chancellor Merkel of Germany and Vice-president of the Republic of Ghana, Mahamudu Bawumia.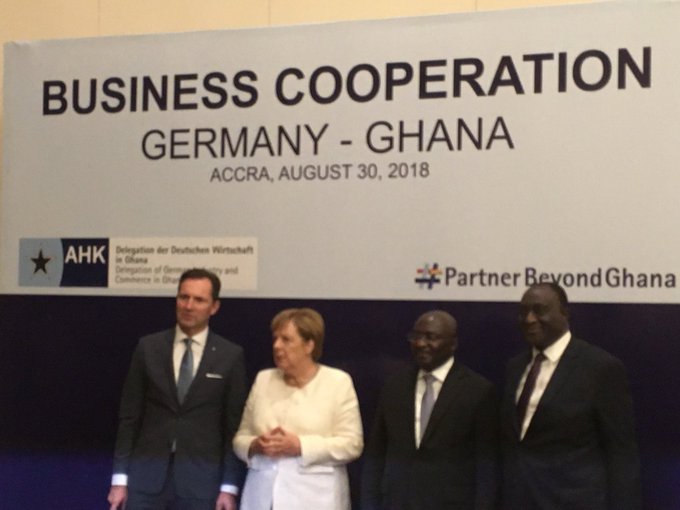 Thomas Schaefer after signing the MoU made a remark "We continue to work with the German government on development initiatives and are committed to Africa as they are. We hope to partner with the German government in providing training facilities and development opportunities in all the countries that we are operational in Sub-Saharan Africa."
It's a great news for Ghana as she proposes to establish her first locally assembled vehicles in Accra in 2019.
Ghana's president Nana Akufo-Addo who believes in the synergy between Ghana and Germany to bring about more job creations and development said "I assure Volkswagen and its local assembler in Ghana of the full support of the government in creating an enabling environment and incentive framework to make their investment a major success," while addressing the newsmen.
This is not Volkswagen's debut in Africa, however, it is making Ghana the sixth country in Africa to welcome its presence.