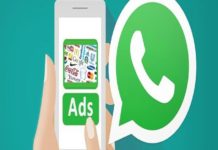 WhatsApp's plan for ad placements is coming to fruition. This has been confirmed in a comment made by Chris Daniel, VP WhatsApp in an...
Apple just released its MacBook Air 2018 at Apple event in New York. The new MacBook Air is an ultra thin and ultra light...
After Apple launched its new flagship iPhone XS and iPhone XS Max on sept.12, which was exactly one year after iPhone X was launched....