China has completed its most modern and biggest airport, The Daxing international airport. The project is said to have been completed at a massive $12B. The airport designed by the late icon of architecture Zaha Hadid, will be opened on September 30.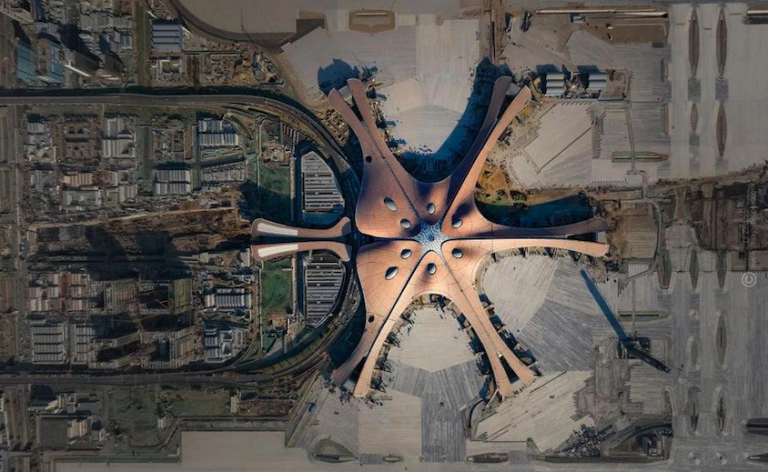 The opening ceremony will commemorate the 70th anniversary of the Chinese communist republic. Its leader, Xi Jinping, mixed capitalism with communism, enabling China to open up to the global market and attracting investments in its tech sector.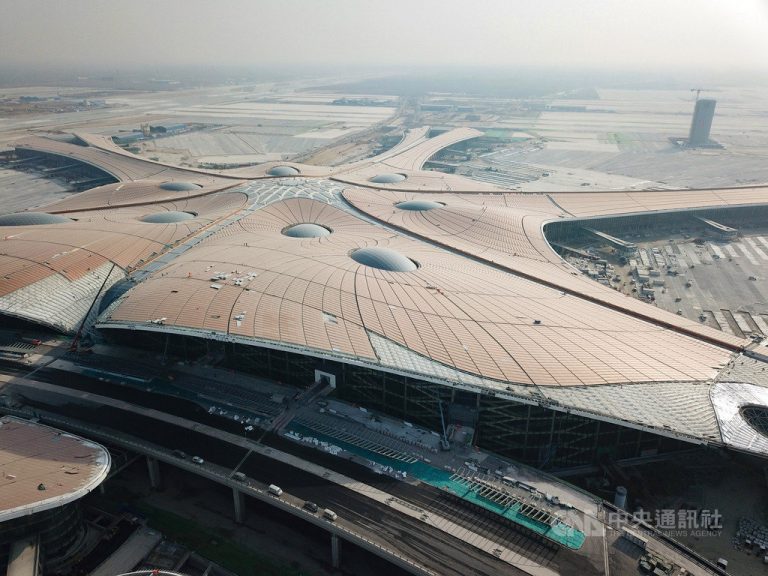 Chinese government invited the now late Iraqi-British architect Zaha Hadid to design Daxing with seemingly one requirement: every user of the future hub must be awed. So together they came up with a masterplan for a colossal 3.37 million-square-meter terminal with five concourses and six runways that can easily dwarf New York's JFK, London's Heathrow and Singapore's Changi.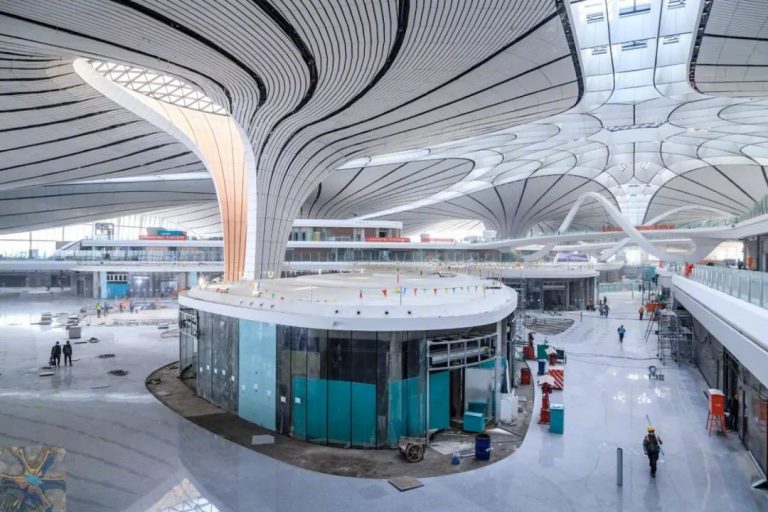 The ground floor of the terminal has the world's largest single slab of concrete, and each floor covers nearly 250,000 square meters on average, roughly the area of 35 football pitches. The runway areas of the new airport covers 1800 hectares- about 2500 soccer fields.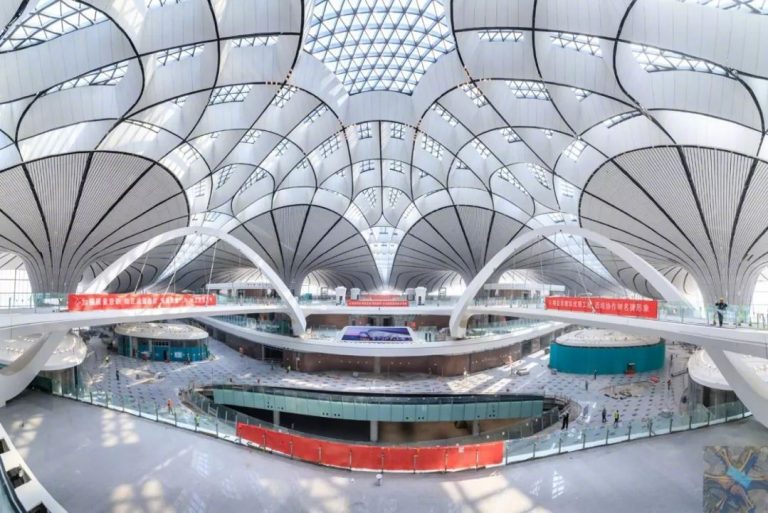 The airport which is star-shaped, golden-roofed, is expected to handle 72 million passengers plus two million tons of cargo each year by 2025. These figures are expected to rise to 100 million flyers and four million tons of goods a year, surpassing the international airport(Hartsfield-Jackson) in Atlanta that is currently the world's busiest.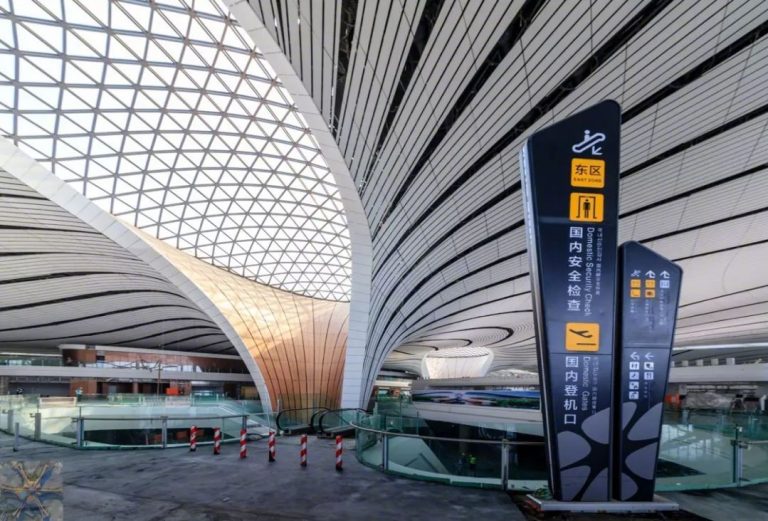 In the past, terminal roofs at some airports have been blown away by strong winds, but the new design uses bolts to link various parts of the roof to distribute the force. Now the roof bears the strain more equally, said Zhang Xiaofeng, deputy general manger of the airport's terminal engineering department.
Connections via a high-speed railway, a subway line and motorway network will help link the airport to Beijing and its surroundings. Beijing has a population of more than 21 million people. President Xi Jinping's airforce one might just be the first airplane to depart one of its runways.
The airport carries the signature design of Zaha Hadid Architects, an architectural firm founded by the late Zaha Hadid. They are specialist in fluid structure, making projects look like though they were moulded in factories. With flow roofs that extend into concrete floors in the airport, Zaha Hadid has wow'ed visitors once again with this master piece, and the execution is nothing short of minds that desire perfection.