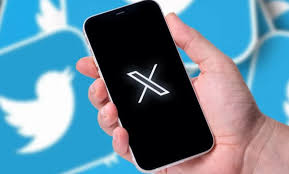 World's richest man Elon Musk recently tweeted on his X formerly twitter account regarding journalists.  He wants to give them back their voices, freedom and money.
He tweets, "If you're a journalist who wants more freedom to write and a higher income, then publish directly on this platform!"
It's a no brainer for anyone to believe that journalism has become a "political" tool for political gain ; a significant portion of journalists are being paid to write and publish stories.
However, Elon Musk is giving them back their freedom and money in exchange for publishing their stories on his platform.
Replying to his tweet;
Elon Musk (Parody)
"The problem with mainstream media across the globe is that they often try to restrict their legacy journalists from exercising natural narrative.
And if Journalists refuse to go along the line of the channel, they are often fired from the job.
And the ones who agree do what they are doing these days–often confused and contradictory.
That's the reason many once great-legacy
Journalists these days sound odd & less credible every time they show their faces on
TV.
And that's the problem with almost every country on earth."
What's the catch for Musk;
Musk has been about how to increase engagements and content creation on the Twitter platform since he bought off the platform.from Dorsey. Although, he started with downsizing the company last year, this year however, we've witnessed tremendous changes in its management and strategy including plans to increase its workforce.
It implemented the monetization of the blue tick, paid content creators and engagers on the platform and also changed the company's logo to X.
Prior to now, Elon embarked on a new strategy that left his followers and fans awestruck when he tweeted about funding legal bills of employees whose employers treat them unfairly for posting or liking something on his platform.
This goes to show that he was pushing for freedom of expression independent of your employer's religious views.
And now, he's giving journalists the opportunity to do their jobs without fear of being "judged."
But does it mean, these journalists would not in turn be biased towards Elon and his decisions?
featured image credits, the Talva