Nowadays, almost everything is code encrypted. Your phone, laptop, iPad, wifi, suitcase, door of your building, credit/debit card has a digit code for safety, and now, your wallet. How safe is your wallet in your home, bedroom, office, school, etc? Are you sure nobody can sneak in your wallet and violate your privacy? You also do not want to suddenly receive a debit alert on your phone because your wallet was compromised and your credit/debit card stolen.
Truth is, many times, the thieves are from within. These unpleasant havocs are mostly perpetuated by familiar persons in your home, office, school and more, hence the need for a SMART safe wallet.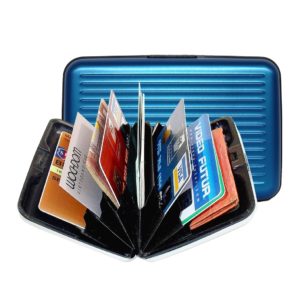 The smart safe wallet is the first encrypted pocket-sized vault including a lock system with a thousand different possibilities and you can choose your own system; a 3 digit combination. It is guarded with RFID blocking technology. Your contactless cards will be kept safe and protected from electronic pickpockets.
The lock is made out of metal for maximum reliability; it's extremely handy, light and strong. Its fan shape interior gives easy access to all your cards which are stored and well sorted. It can hold all sorts of currency and fit up to 12 cards. And to sum it all, it's aesthetically beautiful and practical in use.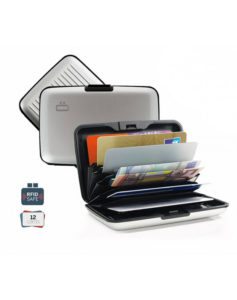 With the smart safe wallet, you can confidently drop your wallet anywhere and not be afraid of losing your valuables. Thanks to its conception and high-quality material. Eric Virtus is the designer and his design agency in Paris.