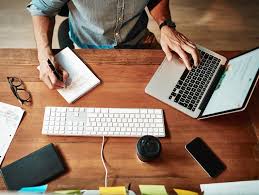 Today, I want to show you the absolute EASIEST way to start your own software business, without needing any special skills, experience or a big investment!
You would agree with me that just selling of software has produced Lots of Billionaires in dollars and local currencies across the world and yet just a few knows little or nothing about how to start up a software company.
However, this is your chance to start your own software company with no special skills and start digging into this GOLD mine if you can read to the end of this post.
  WHY THE SOFTWARE INDUSTRY SELLS LIKE HOT CAKES?
1. There are Millions of businesses around the world today!
2. Businesses need software tools to function efficiently online and offline .
Online businesses need software tools to setup an online presence be it for Physical products (e-commerce) or Digital products (information, course creation, software). Such as Website builders, content creation tools, Landing page builders, traffic acquisition tools, Email /Social Media marketing tools, Advertising tools, etc
including all other tools required to run and manage any TYPICAL business —from Account management to Sales management, Inventory management, Payroll management, Delivery Management, Customer Management, Email Marketing, Social Media Marketing, Landing pages etc
This also applies to Offline Businesses…
Now, How Can You Partake of This GOLD mine;
*Truth is setting up a software company will set you back around 6,000 dollars as you will be needing a team of expert programmers for designing and maintaining of software.
*You will also have to do a market survey and evaluation to really know what's in demand.
*Then, here's the big one, Marketing!!!
*And maybe lastly, TIME is highly required!
But what If I told told you that you don't necessarily have to go that route or even spend a quarter of what is required to set up a Software company.
*****That all you need is own a WHITE LABEL RIGHT to any software tool you wish to have.
"White label" refers to a fully supported product or service that's made by one company but sold by another who rebrands it with their logo to make it appear as if it were originally theirs.
White Label brands are inexpensive and can generate high profit margins
So finances can NOT be an excuse. This is a HIGH ROI product.
How Can You Own A White Label Right?
It is quite easy to own one. All you have to do is reach out to the owners of this products.
If it's a digital product, you can go to Market places like JVzoo, Clickbank, Warrior Plus, Muncheye. Check through products that offer or sell white label rights and reach out to them.
You can even chat with the vendor on their social media handles.
For physical products, you can go Amazon, Alibaba, eBay, or look locally and do same.
Opt for a white label solution, rather than building one yourself.
Even if you think you can build it yourself, it's important to factor in time for marketing!
Note; while on the online space, there's
featured image credits, RingCentral