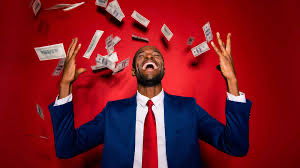 This winning affiliate promotion sequence has helped me to do successful promotions as an affiliate- no kidding!
It is simple and straight to the point
— Contact product owners for discount to give to your subscribers.
— Create an Opt-in-page for them to enter the personal contact; emails, phone numbers etc.
— Send your subscribers to a VIDEO review page from the Opt-in-page.
— Tell your subscribers about the benefits of the product in the promotional email you will send to them- also re-engage With Your existing List
You need to show them that you still have their best interest at heart and fully determined to help them achieve success online..
Reconcile with those who are pissed and decided never to buy from you again because you delayed to send them some bonuses, supports from past purchases or for whatsoever reason.
You just have to be constantly engaging and re-engaging your subscribers so that they can be actively buying again the way they once did.
— Share something relatable, a story, an experience or something related to the offer.
—Tell them of the discount ( if there is)
— Tell them what action you need them to take (purchase product, webinar signup, etc).
– Offer Support
Boom! Understand your subscribers very well. They want to succeed online but a vast majority of them lack the relevant skills needed so they are kinda stuck. Hence whenever you're not promoting anything, offer to help them practically and that is the strongest bonding you can have with a subscriber.
Show them that you really have their best interest at heart and you are fully ready to go the extra mile other marketers won't go to ensure they succeed with the products you recommend to them.
Ask them questions to tell you what areas they are struggling with online. Offer them solutions and sometimes give them your skype id and interface real time with them. They will love you! Show them you are real human being behind the computer.
– Send your list some freebies from time to time
Oh yes! Your subscribers are human beings like you and of course who doesn't like receiving valuable gifts. Most humans are reflective by default so if you show your leads that you care they will show me some love in return and always buy from your link based on emotional reasons NOT logical if your freebie hooks are strong enough.
Do this, wait for few hours and repeat!