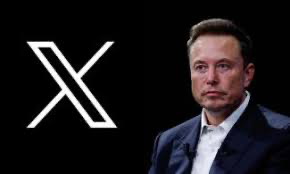 Visionary entrepreneur, Tesla CEO and Space X founder Elon Musk has always been outspoken on social media, particularly Twitter which he now owns with the new logo X. Over the years, he has used the platform to express his thoughts, share business updates, and engage with his followers. However, his Twitter activity has always been controversial and has led to various legal challenges and criticisms.
One notable aspect of Elon Musk's approach is his willingness to defend people involved in lawsuits with their employers because of their use of Twitter and other social media platforms.
Musk has offered to pay legal costs if someone is wronged or faces punishment from an employer for voicing their thoughts on social media. The first notable instance of Musk's support came in 2018 when he offered to pay the legal fees of a Tesla employee who was being sued by the company for allegedly hacking sensitive information and disclosing it to the media. Musk believed that the employee was acting as a whistleblower and deserved protection rather than punishment for exposing potential issues within the company.
However, critics argue that Musk's funding of legal bills for those involved in Twitter-related controversies is sickly,
Shibetoshi Nakamoto ©
"dude, that is sick"
Nonetheless, Musk's actions have sparked discussions about the importance of freedom of speech and the responsibilities that come with being a public figure. Most people have taken to twitter to applaud Musk for his actions
Tom Fitton & & "@ElonMusk stepping up to address a key civil rights issue of our time."
MissS -Silence Dobetter
"He is one of a kind. God bless him."
Eva Chipiuk, BSc, LLB, LLM
"Free speech is not free speech if you worry about the consequences of losing your job, lawfare or censorship.
Thank you @elonmusk. ∞ A ca
Now where do I sign up to help?"
By offering financial support to individuals facing legal challenges related to their social media use, Musk has brought attention to the potential consequences of expressing opinions on public platforms and the need for fair treatment in such situations particularly issues surrounding the power dynamics between employers and employees in the age of social media.
Some people who may have been affected by this shared their experiences;
Dr Mollie James
After speaking publicly against vaccine mandates, my hospital leadership texted me to "pipe down on social media"
I was terminated a couple of months later for
"Sharing your unvaccinated status"
A.J. Delgado O
"Perfect! In 2016, when my married supervisor at work got me pregnant, I informed the employer and asked for help, yet the supervisor was nevertheless promoted whereas I was frozen out. I took to Twitter to protest what was happening. The employer retaliated against me for this AND also sued me for $1.5 million, 10 days after I had given birth, while I was nursing a newborn and recovering from a C-section, claiming that I had violated my "NDA" by disclosing that I was pregnant (that my pregnancy was
"confidential" information owned by the employer). I have had to sue. I am grateful you will be covering this. P.S. The Trump Campaign is the employer. Thank you, Elon!"
What is the cost implications of this policy;
While some may question Musk's motives, others question the cost implications of the project;
One person tweeted;
Mike Rein ©
"I'm afraid that Elon may have grossly underestimated the number of victims and the cost of this policy."
Michael Patterson @
"All it takes is a settlement from a few cases to build up resources to handle all of them."
However, following Musk's announcement and funding of legal fees to individuals facing unfair treatment from employers for posting and liking posts on twitter. Some boardrooms will be extra-tense this week!
featured image credits, Sahara reporters