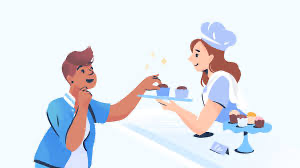 So, I woke up today feeling the urge to share with you on the need for customer retainership, as a means to avoid burning out in your quest for customer acquisition.
Hope you find this piece helpful…
Now, having put in all the hard work through PAID (Solo ads,  google ads, facebook ads, Instagram ads, etc) , and FREE ( organically, referrer etc) in traffic or customer acquisition, next would be to devise a means of retaining them.
Customer retainership is so critical in business GROWTH and SUSTAINABILITY, because it elongates your relationship with your customers and as well brings in recurring income – it's a sure bet!
Secondly, it takes off the need to spend money all time for traffic while you are not guaranteed you make a profit.
Have you ever considered why big private and corporate businesses like Banks, etc, have effective customer service systems?
Well, I have absolutely no issues with sharing what it is I know, and for the greater good of all, I am not afraid of answering questions here either. Helping YOU on a medium like this is going to help many others…  Sure I learn stuff, but its the giving aspect I look for.
Now, back to the basics; It's quite exciting and simple.
For starters, you do not necessarily have to build a gigantic customer retainership structure, but applying these simple strategies will set you on the right track.
— Get the contacts of your customers: phone no, email, messengers etc. As a business person, your customers contacts by all means  form part of your assets.
There are ways of automating this systems, using AI while you go to bed.
—An AI chat can help improve customer engagement and customer service. Using AI for customer support automates many processes and saves you a lot of time and money. You'll become more efficient and get smarter insights from what your customers are saying. Increased efficiency and quality of your customer support processes lead to happier customers.
— Ask them for feedback on any services rendered by you. This would go along way to make them feel happy, heard and belonged.
– Wish them happy birthday on their birthdays and on any official day celebration.
– Offer them bonuses or contests.
Lastly, do not be overbearing with your messages. Create flexibility for customers to opt out or unsubscribe from your subscription lists should they be bored or tired of working with you. That way, you maintain credibility.
Magic Instant Gratification Can Do In Acquiring More Customers For Your Business, and How To Create Them!
An instant gratification is anything that will give the user an awesome momentary experience around your niche.
In Africa( Nigeria), for instance, instant gratification often goes by the genre "testing"; A situation whereby one goes to the market to buy food items like garri, rice, etc, and outrightly demands for "testing" or in most cases reaches for it.
Now the experience you get becomes a strong deciding factor in whether or not you'll end up purchasing or buying the item from the vendor.  This is a welcomed practise in Nigeria.
The real essence of "testing" is to give the prospect a foretaste of what he/she is buying into.
Same applies to the online domain!
This could be either in form of a free report, PDF, video, audio, free software trial, etc. ( for digital materials).
Tips to consider when creating an instant gratification.
You may be wondering, as a newbie, how to create an instant gratification. The few steps below will walk you through;
Depending on your niche, just figure out a painpoint and Google or YouTube out a solution that can be implemented immediately and results seen.
For instance, if you are in the make money niche, you can create a PDF, video, audio, free report on how to make money online with little investment, how to turn an idea into a product and make money without prior experience. Etc.
NOTE: Don't crate a video series, a long page eBook, long hour & report, for an instant gratification.
The reason is that that will determine how fast a purchase will be made, if any. And two, that will be given to a few persons in exchange for a great, genuine, beautiful review which can be used to attract more buyers.
featured image credits, help scout