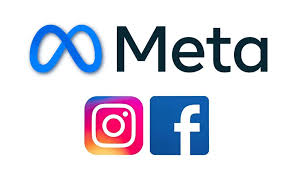 Facebook, Instagram and WhatsApp parent company, Meta, has on Wednesday announced a kickoff of its verified service. Announcing Meta Verified, Mark Zuckerberg wrote on his Instagram page, "Meta Verified is now available in India, the UK and Canada with Brazil coming soon."
This service comes at a monthly subscription price of Rs 699 for mobile apps. And for the web version, it will go for Rs 599 a month( Facebook only). The company says it will commence in the coming months. "Meta Verified is available for direct purchase on Instagram or Facebook in India starting today. People can purchase a monthly subscription for Rs 699 on iOS and Android. In the coming months, we'll also introduce a web purchase option for Rs 599 a month,"the company said in a statement.
How it works: To be eligible, accounts must meet minimum activity requirements, such as prior posting history and applicants must be at least 18 years old.
Applicants are then required to submit a government- issued ID displaying their name and photo which should match the profile name and photo of the Facebook or Instagram account they are applying for.
What is in for them? The social media giant has promised that apart from getting the Meta Verified badge, the company will protect verified users' from impersonation. Additionally, subscribers will have access to real customer support instead of bots.
The company also claims that paying the monthly fees will increase the users' content visibility and expand their reach. This means that users' content will appear more frequently in people's feeds, search results, and comments.
Subscribers will also get exclusive stickers on Stories and Reels across Facebook and Instagram, and where available, 100 Stars a month on Facebook to support other creators.
Meta also said that it's not losing sight of existing verified users. Adding that any previously verified accounts will maintain its status on Instagram and Facebook for free as opposed to Elon Musk's Twitter verified subscription service that placed both new and existing subscribers on the same page. "We'll also continue honouring verified badges that were granted previously based on existing criteria," Meta said.