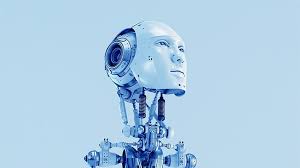 Artificial intelligence has been in the news a lot lately.
But there are students who are using apps like Chagpt, Marjourney , MarketingBlocks to write essays, create landing pages, logos, videos, Banners, Ads, Marketing copy, emails, voiceovers,  and much more.  Medical experts are using AI tools to advance research on cancer.
But then there are also AI generated photos, videos and music making rounds and those have sparked concerns around copyright and also the spread of disinformation. So law makers specifically in Europe have decided to do something about it. Introducing, the Artificial Intelligence act.
Members of the European Parliament want to make sure AI is safe, transparent, traceable, non-discriminatory and environmentally friendly and if approved it will be the first of its kind in the world. The idea is to govern the use of AI based  on n 3 levels of risks.
Unacceptable risk: that's when AI is used for things deemed so unethical such as biometrics surveillance or even using it to keep a kind of social scores in people.

High risks: Things that might cause harm to people's health, harm to the environment or affect fundamental rights . For example, an AI tool that scans CVs in order to rank job applicants, which is fine, as long as it abides by certain rules. For example, it doesn't discriminate against applicants based on their race, age or gender.

AI tools must be used in tools that are unbanned and don't pose any high risk.
The European Parliament will vote this week on its Artificial Intelligence act- the first legal rules of their kind on AI.
The move however comes after warnings from experts of serious risks and consequences to go unregulated.
The question remains, when will this AI act become law? It will become law when the European Parliament and European council have agreed! But WHEN???
Meanwhile, OpenAI CEO Sam Altman urged lawmakers to regulate artificial intelligence during a Senate panel hearing Tuesday, describing the technology's current boom as a potential "printing press moment" but one that required safeguards as reported by CNN
"We think that regulatory intervention by governments will be critical to mitigate the risks of increasingly powerful models," Altman said in his opening remarks before a Senate Judiciary subcommittee.
Altman's appearance comes after the viral success of ChatGPT, his company's chatbot tool, renewed an arms race over AI and sparked concerns from some lawmakers about the risks posed by the technology.