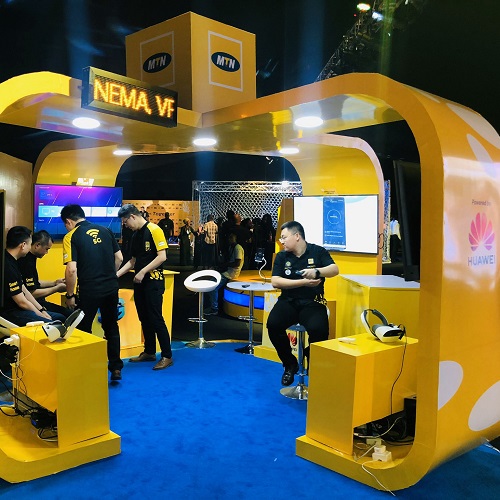 MTN Nigeria has just carried out its 5G test launch in Abuja, the country's capital city. The telco says it has achieved this milestone in collaboration with the world largest telecommunications equipment manufacturing company Huawei.
Higlighting the differences between 4G and 5G, a significant difference was in the low latency exuded by 5G over 4G in its speed of uploading and downloading of data.
5G is the fifth generation cellular network technology, it comes in handy for consumers for faster uploads and downloads of videos, virtual and augmented reality technology, factory automation, weather forecast, diagnosis & remote treatment, and more.
The race for 5G, unlike 4G, is being led by China's Huawei since 2019. And it is gradually coming to reality in 2019, with Most mobile companies in China, south korea already deploying the technology in their phones.
Speaking of the backbone infrastructures, about 6 states in the US have started deployments of 5G technology, and a test run has also been conducted in 2019 with records of success.
And now Nigeria. In as much as the idea is novel, we still feel the urge to say that there's literally no need to be hasty about it, as 4G network coverage in the country is poor and has not been evenly distributed around the federation.
Also, the cost of 5G phones is high, hanging around #350,000 and above to buy one. An average Nigerian income is incredibly low and cannot afford a luxury phone as such.
The 5G test run took place on Nov. 25th, however, and there is no official schedule yet for the launch of 5G wireless networks in Nigeria.
Nigeria is however, not skeptical about its partnership with Huawei, despite the US ban on it for suspicions of national impact. 
What's your thoughts on this?