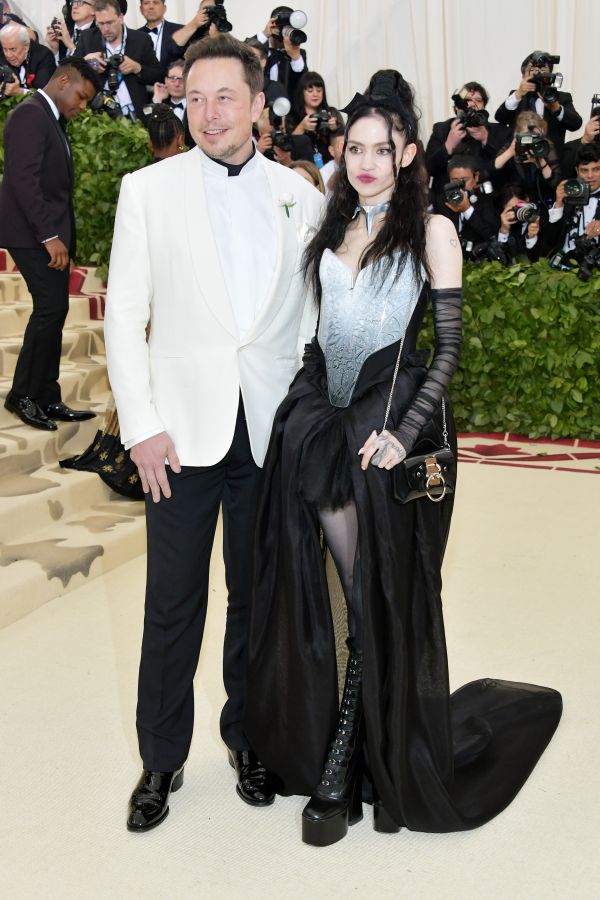 Met Gala event, the biggest fashion fundraising event took place on May 7th 2018. In its modern incarnation, the famous faces from the realm of fashion, film, music and art come together to raise money for the Met's Costume Institute and celebrate the grand opening of its latest exhibition.
This marked the event's 70th anniversary and Rihanna who co-chaired the event killed the show with her stunning Catholic priest attire.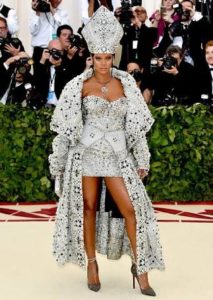 Elon Musk, Tesla's CEO who was also in attendance raised dust and reactions from the public as he was seen in a matching accessory with his official girlfriend Grimes.
Grimes uniquely designed choker had a matching resemblance with Elon's pin hence the assumptions that they were wearing the "Tesla-Logo." The question is, is this true of a Tesla -Logo or just a coincidence?
However, Elon took to twitter to clear the air when he said the white rose & the choker had nothing to do with Tesla.
That's a white rose on my jacket & the choker is a bunch of spikes, not Tesla anything

— Elon Musk (@elonmusk) May 9, 2018