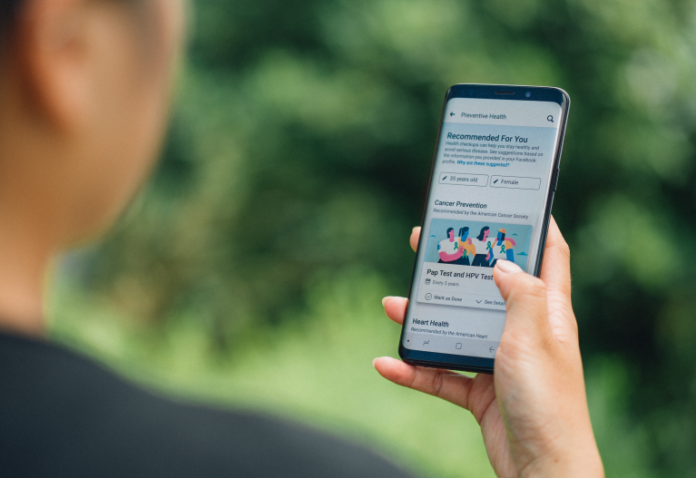 "Health is expensive" for the poor and average person in the world, which accounts for about 70% of the world healthcare challenges encountered today. In as much as "health is wealth", factors such as awareness, access and cost create barriers to healthy living for most people.
The need to lead a healthy life can't be overemphasized, and it is fast becoming a top priority of tech companies world wide.
Speaking of which, Facebook is joining other tech leaders like Apple, Microsoft, IBM, etc, to provide free healthcare services to users by integrating healthcare systems into its platform.
Yesterday, Facebook made known in its news room report , that it is introducing a "preventive health tool" that connects people to health resources and checkup reminders; People can use the tool to find affordable places to receive care, set reminders to schedule tests, mark when tests are completed, and more.
Facebook says it is working with US health organizations recognized for their education and expertise in certain specific areas to offer these services to the people.
According to the report, Facebook's "initial focus is on the top two leading causes of death in the US: heart disease and cancer, (according to CDC) as well as the flu, a seasonal illness that affects millions each year."
How preventive Health works.
This feature is exclusive to those in the US for now.
Facebook uses your age and sex to provide recommended tests:
In the US, people can search for Preventive Health in the Facebook mobile app and find out which checkups, such as cholesterol tests or mammograms, are recommended by these health organizations based on the age and sex they provide. Reminders for flu shots will also appear at the appropriate time of year.
The tool allows people to mark when tests are completed, set reminders to schedule future tests and tell loved ones about the tool to increase awareness of preventive care. People can also learn more about each checkup and find affordable places to receive care.
Having privacy issues?
Privacy is upheld in the Facebook's health department owing to the fact that health is particularly personal. According to Facebook, Personal information about your activity in Preventive Health is not shared with third parties, such as health organizations or insurance companies, so it can't be used for purposes like insurance eligibility.