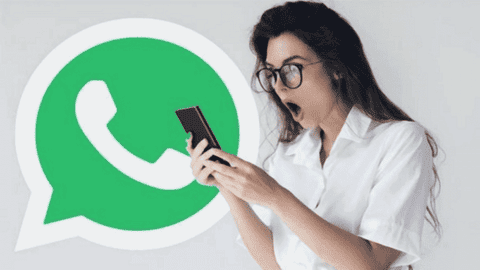 The most widely used messaging app is speeding up its updates and unfortunately not all smartphones will be able to keep up with it.
WhatsApp commences housekeeping as it releases a list of smartphones that will be unable to run newest updates going forward.
The smartphones include iOS 10 and 11 for iPhones and a lot of outdated Android devices according to Gizchina. They can only do so if their devices have been updated.
However, the meta owned app is also being considerate by giving its users up until December 31st to cease using its messaging platform if they fail to upgrade their devices.
The list of smartphones that will no longer be able to use Whatsapp come December 31st;
iPhone 5
iPhone 5c
Archos 53 Platinum
Grand S Flex ZTE
Grand X Quad V987 ZTE
HTC Desire 500
Huawei Ascend D
Huawei Ascend D1
Huawei Ascend D2
Huawei Ascend G740
Huawei Ascend Mate
Huawei Ascend P1
Quad XL
Lenovo A820
LG Enact
LG Lucid 2
LG Optimus 4X HD
LG Optimus F3
LG Optimus F3Q
LG Optimus F5
LG Optimus F6
LG Optimus F7
LG Optimus L2 II
LG Optimus L3 II
LG Optimus L3 II Dual
LG Optimus L4 II
LG Optimus L4 II Dual
LG Optimus L5
LG Optimus L5 Dual
LG Optimus L5 II
LG Optimus L7
LG Optimus L7 II
LG Optimus L7 II Dual
LG Optimus Nitro HD
Memo ZTE V956
Samsung Galaxy Ace 2
Samsung Galaxy Core
Samsung Galaxy S2
Samsung Galaxy S3 mini
Samsung Galaxy Trend II
Samsung Galaxy Trend Lite
Samsung Galaxy Xcover 2
Sony Xperia Arc S
Sony Xperia miro
Sony Xperia Neo L
Wiko Cink Five
Wiko Darknight ZT
Meanwhile the all messaging platform has added the much awaited feature which enables us to save new contacts and they will already reflect on the WhatsApp app. This was something that was previously difficult to achieve with the app; you literally had to refresh your contact list on your device for a contact you already saved to appear on WhatsApp.
But now, WhatsApp hasn't only officially solved that problem but has introduced a feature that makes it possible to save contacts with in the app according to Wabetainfo.com
It is currently available to beta testers and roll out to more people in the coming weeks.
What do you think about this new feature of WhatsApp?
image credit: Gizchina