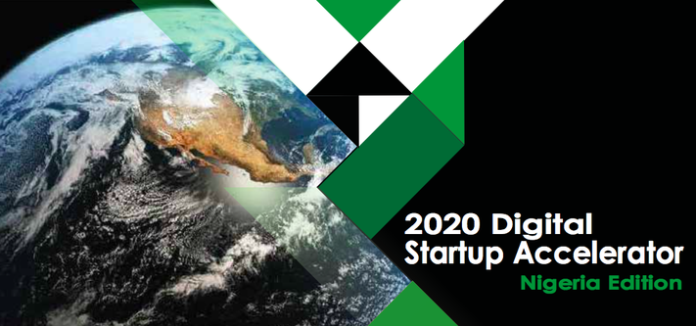 Forbes in collaboration with the Global Startup Ecosystem have begun its first ever 4 intensive week of digital (virtual) training to help build and scale Nigerian startups for the future.
And it's said to climax with a Demo Day, where a select few entrepreneurs will have the opportunity to virtually showcase their products, pitch their companies, and get global exposure for their brands
According to Forbes, the program received about 4000 applications and only 200 qualified for the digital training.
The Nigeria's first digital startup accelerator is for small businesses, startups, and freelancers.
Training has commenced since June 2nd and the top 10 founders with the most votes will be featured at the Forbes Nigeria Summit and will pitch the Forbes team and global digital audience. Votes close June 19th at 5pm EST.  You can Vote for your favorite founders here
Check out the list of 200 Nigerian startups who made it into the program:
Alabian Solutions Ltd, Touchcore Technology Limited, Neohaul Technologies, Riltouche and Sparkles Ltd, reQuid Technologies Ltd, Bamboo, Gricd, Diimtech, Pillarcraft, Cyhermes Limited, Palment Business Solutions, CynbaNews, Wealth Tech, Farmers' Corner, Vinsighte, Traindemy, Arnergy, FarmKonnect Agribusiness Nigeria Limited, The Eat Drink Media Company, PalmPay, Firstlincoln Technologies, Gradely, Chaka, Betensured Group, Citizens Gavel, ePoultry.NG, CodeLn, Arewa Kasuwa & Logistics, Africave, Inc, Scrapays Technologies Ltd, Publiseer, Naija Startups, ParkWellWell, Agrilet Limited, ForaDux, First Medtrade Africa, Workload.ng, Skooleeo Technology, Quba Exchange, kolopay, HostNowNow Limited, TrepAfrica Innovation Space, Revocube Technologies Limited, ShapShap, Despatch NG, Vesicash Innovative Technologies, ProximateAGRO Solutions, Mobilecooks, InstiQ, Safehouse Innovative Solutions Limited, Greenera Technologies, Schucks Media Ltd, Ikonik, Uduaa, Experis Immersive, HouseAfrica , Staffbus Integrated Technologies, Innovantics LTD  , PENNY LENDER LIMITED, Filta.NG, Curacel, Fresible Music, Edves, Wellvis, Mazzuma, ResearchRound, OneHealth, Virtouscore limited, Minestake Technologies, Retailar, Viostec, Cashbudy Nigeria, Farmsby Limited, Biko.ng, Corpreneur, GoPaxy, Vasiti.com, Liveizy ltd, Button, Yuli Interior, Fuerte Technology Solutions, TechBridge Consulting Limited, Roqqu, Cash Your Passion, Africa, Olamax Exchange, TrueSaver Limited, VMEDKIT, Damisa Gurus Ltd, CLOUFRICA INTERNATIONAL LIMITED, Paperbags by Ebees, PRIOCLEN LTD, Manna, Bookers International Schools, Hygeen & Integrated Services, Solar Sister Entrepreneurs Nigeria Ltd/Gtee, Energy4All Ventures Limited, NexusMesh, Seams, Biostar Green Solutions, Greenspace Recycling Services Limited, CutStruct Technology Limited, HomeClass Nigeria, Farmers Gate Trading Nigeria LTD , Smiley Socks Company, Palette Business Solutions / Techland, E-ESTATES, The Silver Castle, Preskriber Health Tech, Farmz2U, Medics2You, Agrinotech.co, Farmspeak Technology, Analytics Intelligence, Kalibotics, Gotlodge  , Chekkit Technologies, Jimbo Jobs, Solarflares Energy Limited, Go Ads, Brainy Educare, Flat Freight Global Logistics Limited, Privi Test , FastPace Logistics Limited, Simbi Interactives, esopos, Finaclusion, Eatonhill Investment Ltd, Payu Limited, Finance Life Technologies Limited (trading as Riby), Thinkshifts, FOLEYS PERFUMERY, Things4rent Ltd, Powerstove Offgrid Electricity Limited [POEL], Live SmartCity Technology Development, 3LOGY, Pickmeup services, Kasuwa online, Spendify Technologies, FARMEASY NIGERIA LTD, Indigo Feeds Company Nig Ltd, The Paper Packaging Company, Afrozo, Wikiwriters Nigeria, Cartehub Africa, Ligo smart city Ltd, Lumi Pro Tech, Nigenius, Okike Media, Crediometer, Wificombat Academy, NUDC, Digital Adplanet, HoBeei, Etradefair expo, Elcutiee Services Limited, Efarmagro enterprise Nigeria limited, Glams Concepts Limited, SACELPRECIOUS FARMS LIMITED, Bodylikemilk, Infibranches Technologies Limited, Hubryde Limited, Sewexpress, Triangle Educational Foundation, CardCentre Nigeria Limited, TinX studio's, Onibata mall, Konar App Innovations, Next Professionals Mentoring Initiative of Nigeria, OncrackTV, Nuban Beauty Ltd, Vybe, CHAMSSWITCH LTD, Clique, Steripro Nigeria Limited, Vows and Vendors, ICreate Evolution Africa, Payattitude, DriversNG, TERAWORK.COM LIMITED, Josla, Akiddie, FarmFunded, farmer first tech agro ltd, InvestNaira (Ark Builders Compound Enterprise Limited), Housemates Technologies LTD, WATU Financial Technologies Ltd, Scuudu Labs, Mytrip Nigeria limited, HighTable Africa, Alerzo, ANYHELP CONCIERGE AND LOGISTICS SERVICES, Farm Fresh Grocery, Treeple Cloud Digital Agency, Cinematix, Teens Can Blog, PENG, Projaro Digital Services Limited, Agrolush NG, ahraha.com, ForeLearner Concept Limited.
For General Inquiries,General Inquiries: Hello@globalstartupecosystem.com.