Android tabs have not really given the needed satisfaction meant to boost efficiency and productivity until the emergence of Samsung Galaxy Tab S4. Android tablets gave the impression of closing up the gap between laptops and mobile phones, such that with an Android Tab, there may be no necessary need for a workstation and a mobile phone, as it was going to fit in well serving these needs.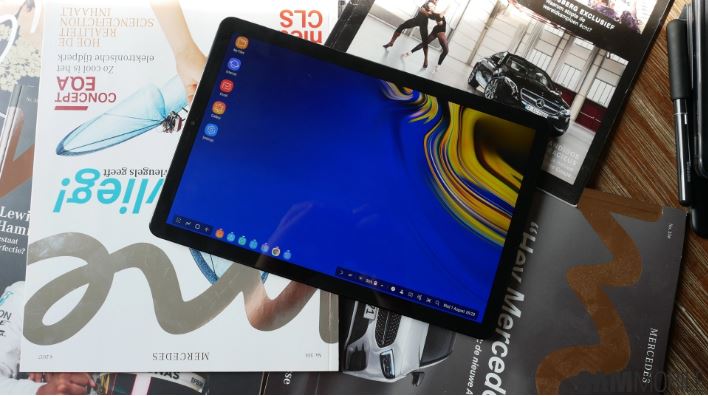 However, that has not been the case until now. The Samsung's newest tablet, Samsung galaxy tab S4 has addressed the aforementioned problems.
 Special features: the bezel designs around the Tab s4 makes for a quick and easy grip on the large screen sized tablet. Most interestingly the pogo pins at the bottom edge to connect the tablet to keyboard covers.
To enhance productivity on the galaxy tab S4, Samsung added the software called Samsung DeX. This software is triggered automatically when the keyboard is attached to the tablet. DeX is Samsung's Android desktop mode which makes the interface a whole lot more productive when you connect a keyboard and mouse. And this version of DeX is to bring a true desktop experience to the S4.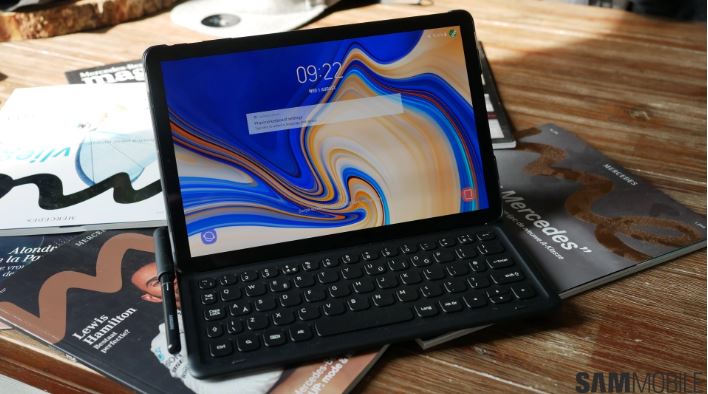 On the back of the DeX station, you'll find two USB Type-A ports, along with a Type-C, an HDMI, and an Ethernet port. The HDMI port plugs into your monitor, and the Type-1 charges your phone via the dock. The rest are free for plugging in other peripherals, but you can also use the Smartphone's Bluetooth capability to connect wireless devices like speaker
Second: The S Pen is more like a trademark on Samsung's mobile devices, but it gets better and upgraded with newer versions of its products. This time, the S Pen has been upgraded with some features compared to its predecessors, such as being able to write memos while the screen is off, an option to create live messages, using Air command to open a list of customizable apps by hovering over the screen, and the ability to translate text by hovering over it. Unlike Samsung's previous pens, this tab S4 S pen is slimmer and easier to hold and doesn't require charging.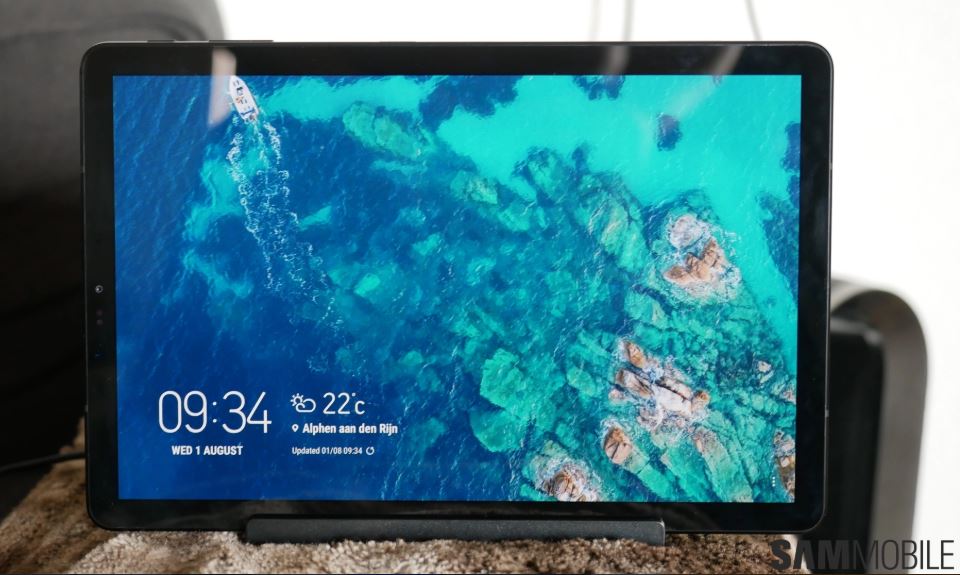 Third: Android 8.1 Oreo is loaded onto this device from launch, along with Samsung's usual Samsung Experience Android skin. There's also a forecast that S4 will be updated with Android p and eventually Android Q.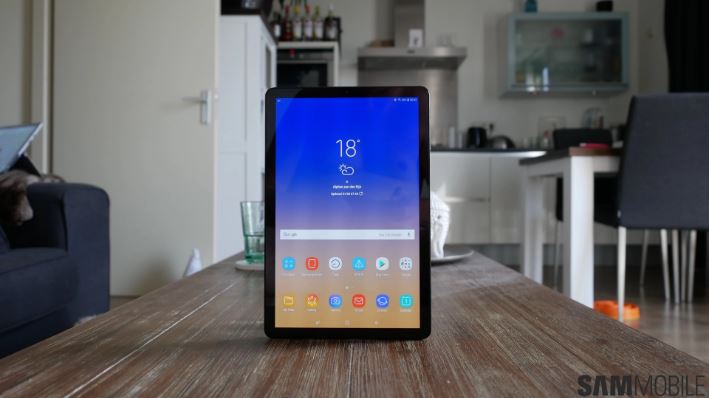 Other features  
Battery: The Samsung Galaxy Tab S4 is equipped with a massive 7,300mAh battery, stated to last up to 16 hours of video playback, and a fast charging to replace the drained battery.
Storage: 4GB RAM and a 64GB base model joined by a 256GB model to provide smooth performance and the storage anyone needs.
Camera: 8-megapixel front camera, 13-megapixel rear camera, capable of shooting video in 4k at 30 frames per second as well as your usual shots.
Prices: prices will start at $650 for the 64GB model, while the 256GB model will go for $750. All Tab S4 purchases include an S pen, but do not include the keyboard cover needed to activate the Tab S4 DeX mode. You'll have to pay $150 to buy the keyboard cover from Samsung. However, the company has a promotion from August 10 through September 8 where you can get it for half the price.