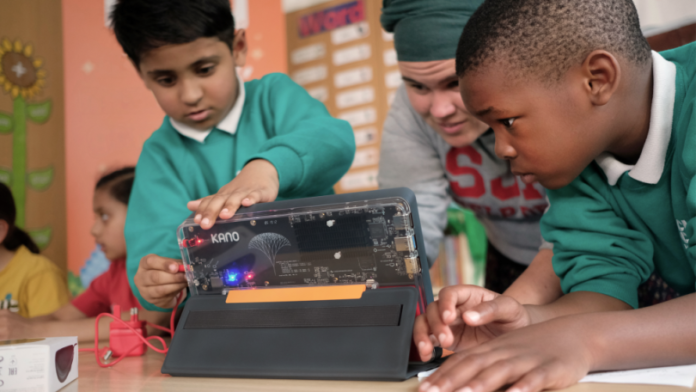 "Catch them young" is a popular slogan used to indicate recruitment of children into an act. In this case, it is about exposing children to the inner-workings of a computer, and also how to code through the different apps onboard the device.
This initiative is a synergy of Kano and Microsoft supporting kids at ages 6 and above interested in computers and software coding.
The "Kano PC" electronic kit will help them build a do-it-yourself Windows tablet PC. It is a box containing the different hardware components, pre-loaded with windows 10 which the child can assemble to create a working Windows 10 tablet.
Worried over how a completely inexperienced child will go assembling a tablet PC? Well, Kano thought that too. And here's the thing; "Out of the box, you follow a step-by-step storybook, to connect the parts, which are replaceable," Kano said in a statement. "You watch LEDs on the printed circuit board light up, you explore the labeled components with a magnifying glass, before attaching the transparent case back, and a full sized keyboard cover."
But that's not all; After the PC has been assembled, the tablet begins to teach the child the inner-workings of the PC, and also how to code through the different apps onboard the device. This is where Microsoft comes in.
Coding projects include teaching kids how to create digital art, music, and games. The duo are supporting the product with "hundreds of hours of curriculum." Says Kano.
Major hardware features include:
–11.6-inch tablet
–an Intel Atom x5-Z8350 quad-core processor clocked at 1.44GHz,
– 4GB of DDR3 RAM
–64GB of storage and expandable storage
Buyers will also get an attachable keyboard, which can convert the tablet into a laptop.
Pre-order on Kano's website.