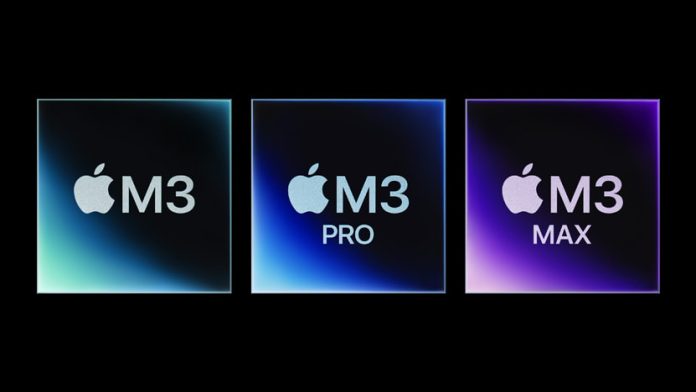 Apple just had it's event on the 30th of October 2023, called "Scary Fast", at the Apple campus,where it announced a plethora of hardware. This includes MacBook Pro, iMac and Apple's proprietary M3 Chips. Scary Fast really came too fast with fast chips.
One wonders why Apple has been eagerly releasing products back-to-back recently. It's first event was in January, another in June, then another in September, now another in October. Apple sure knows how to be up on her game!
However, this month's event took a different twist, as Apple tried to proof that it's iphones was the world's best video camera. Apple literarily shot the whole event using an iPhone. Just to proof a point! Apple rigged the iPhone with all sorts of stuff you can think of in the videography business, including drones, and took  breath- taking shots using the iPhone to another level.
Below is the behind-the-scene footage of how the iPhone was rigged up.
Products Released
At the center of Monday's hardware announcements was Apple's newest silicon: M3, M3 Pro, and M3 Max. The new M3 chips, built on TSMC's 3nm process, succeed the M2 chips' 5nm process and is in line with the new iPhone 15 Pro's A17 Pro chip.
"Apple silicon has completely redefined the Mac experience. Every aspect of its architecture is designed for performance and power efficiency," said Johny Srouji, Apple's senior vice president of Hardware Technologies. "With 3-nanometer technology, a next-generation GPU architecture, a higher-performance CPU, faster Neural Engine, and support for even more unified memory, M3, M3 Pro, and M3 Max are the most advanced chips ever built for a personal computer."
The cutting-edge transistors of the 3nm process allow Apple to improve the GPU performance of its Mac computers — up to 1.8 faster graphics performance than the M2 chip. The efficiency cores get a big leap, too, with a 30% improvement compared to the M2 series and a 50% improvement over the M1 series.
Apple categorized it's M3 chip in 3 tier as follows:
M3: Eight main processing (CPU) cores (four performance and four efficiency) and 10 graphics (GPU) cores
M3 Pro: Starting at 12 main processing cores (six performance and six efficiency) and 18 graphics cores
M3 Max: Starting at 16 main processing cores (12 performance and four efficiency) and 40 graphics cores, and now supports up to 128GB of unified memory
The new M3 Chips are what would be powering Apple's next gen MacBook Pro and ity ew 24-inches iMac.
I hope the next Apple event is not next month