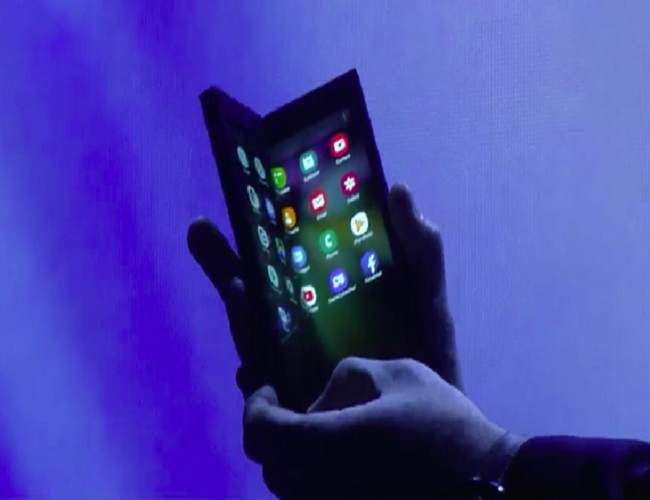 Foldable Phones are the innovation of our time now, the technology is trending, as companies are scrambling to be the first to go to market with a stable and acceptable release of the phone concept. It's like a hundred meters dash, who will finish first?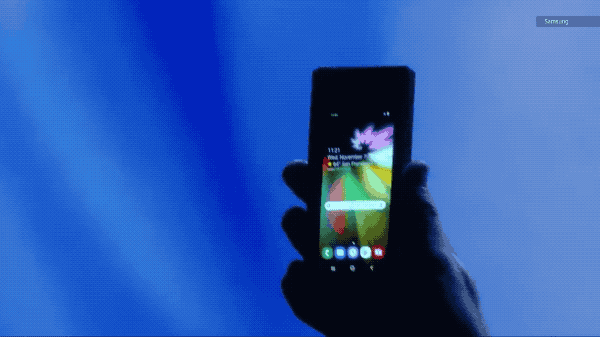 Samsung Technologies, who are experts in the display tech scene, just show its foldable phone at the Samsung developers' conference. The phone is actually a tablet when opened fully, but when folded, it folds into a phone with the display switching to the top surface, which means we are dealing with a two-sided display device here. Looks like something from another advanced world.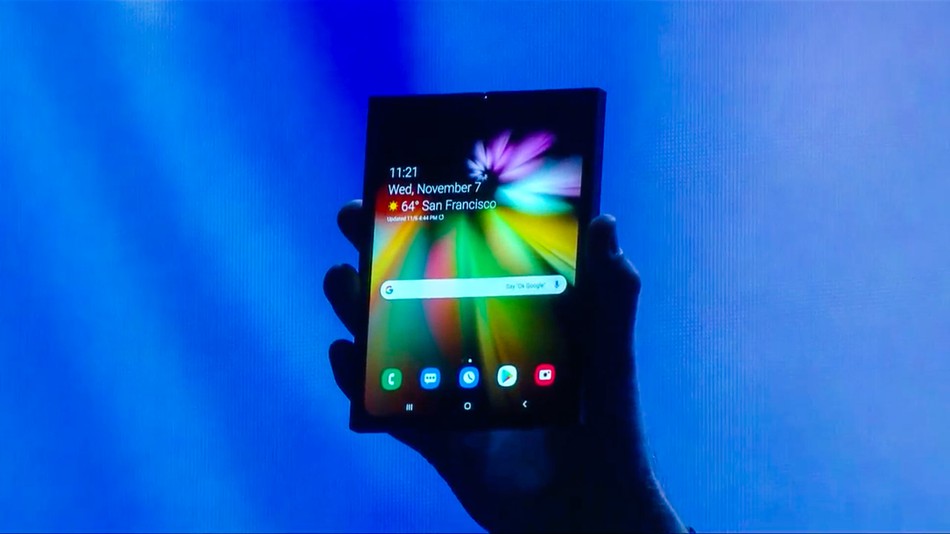 Samsung's internal display is 7.3 inches with a 1536 x 2152 resolution (4.2:3). It folds in half to reveal a second display on the front of the device. This second "cover display," as Samsung calls it, functions as a 4.58-inch phone interface with a resolution of 840 x 1960 (21:9). The display on the phone, when it is folded, is about half the size of the full display.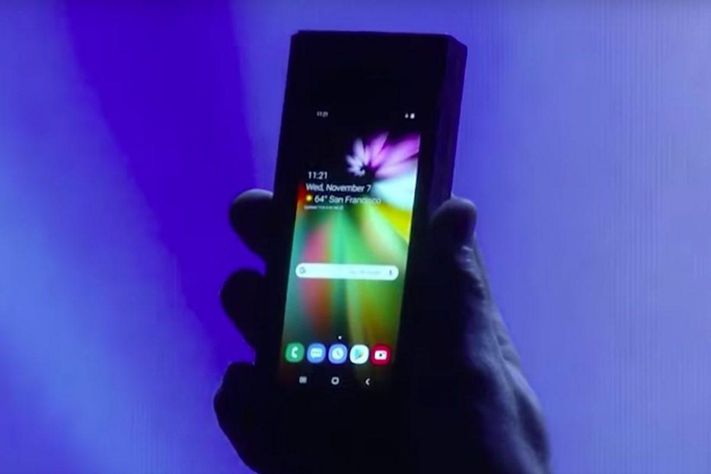 The Samsung phone, called Galaxy X or F, has larger bezels at the top and bottom. Another observation is its thickness; it is so "fat", especially when folded. Don't know if it can fit into the pocket of my trousers. Samsung intends to start shipping the product in 2019.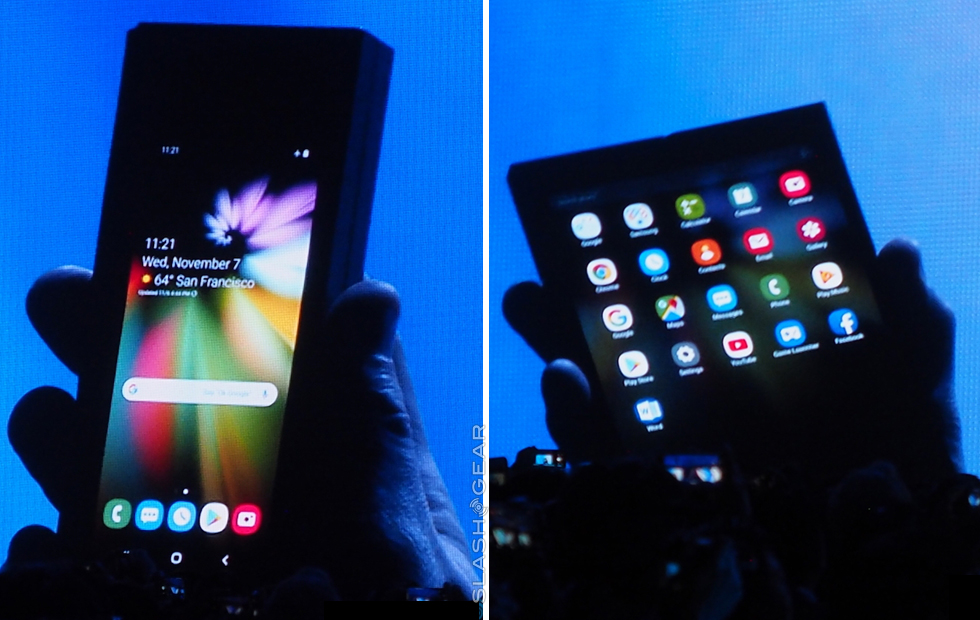 Google announced a backing for foldable phones when it said it will release an Android version that will fully support it. In addition, Samsung announced that the foldable phone, and future phones, will run on a redesigned version of Samsung's custom software called One UI. Samsung is making the One UI beta available this month, but only for Android 9 Pie users. Samsung did not make known the price of the phone.