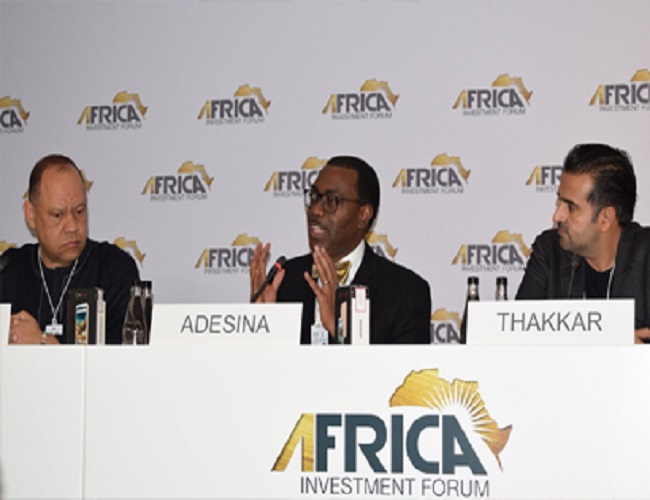 "Africa is bold, strong and innovative. Africa's time is now", said Adesina in a press conference on the final day of the Africa investment forum in Johannesburg, South Africa.
The event heralded the announcement of the first-ever African-made Smartphone called "Maraphone". The Maraphone is said to be the newest product of the Mara Group located in South Africa.
Ashish Thakkar, founder of Mara Group told conference men that "This project will show the potential and ability that Africa can produce high quality and affordable Smartphone in Africa, by Africans, for Africans and for the rest of the world."
While the first manufacturing plants are to be located in Rwanda and South Africa, "this is going to be totally transformative and create thousands of jobs." Thakkar said. This will, in turn, boost Africa's economy through the export of these phones to the rest of the world.
The Maraphone project was funded by the African Development Bank. In his speech, Thakkar expressed deep gratitude and delight towards the support and push of the bank that greatly encouraged the progress and success of the Maraphone project.
The Bank's president, Akinwumi Adesina also acknowledged the project as being strategic. He said "By 2020, the value of Africa's mobile money industry is projected to top $14 billion. We need African-developed mobile phones to leverage this success."
Thakkar, however, did not say when the phone is expected to be in the market.